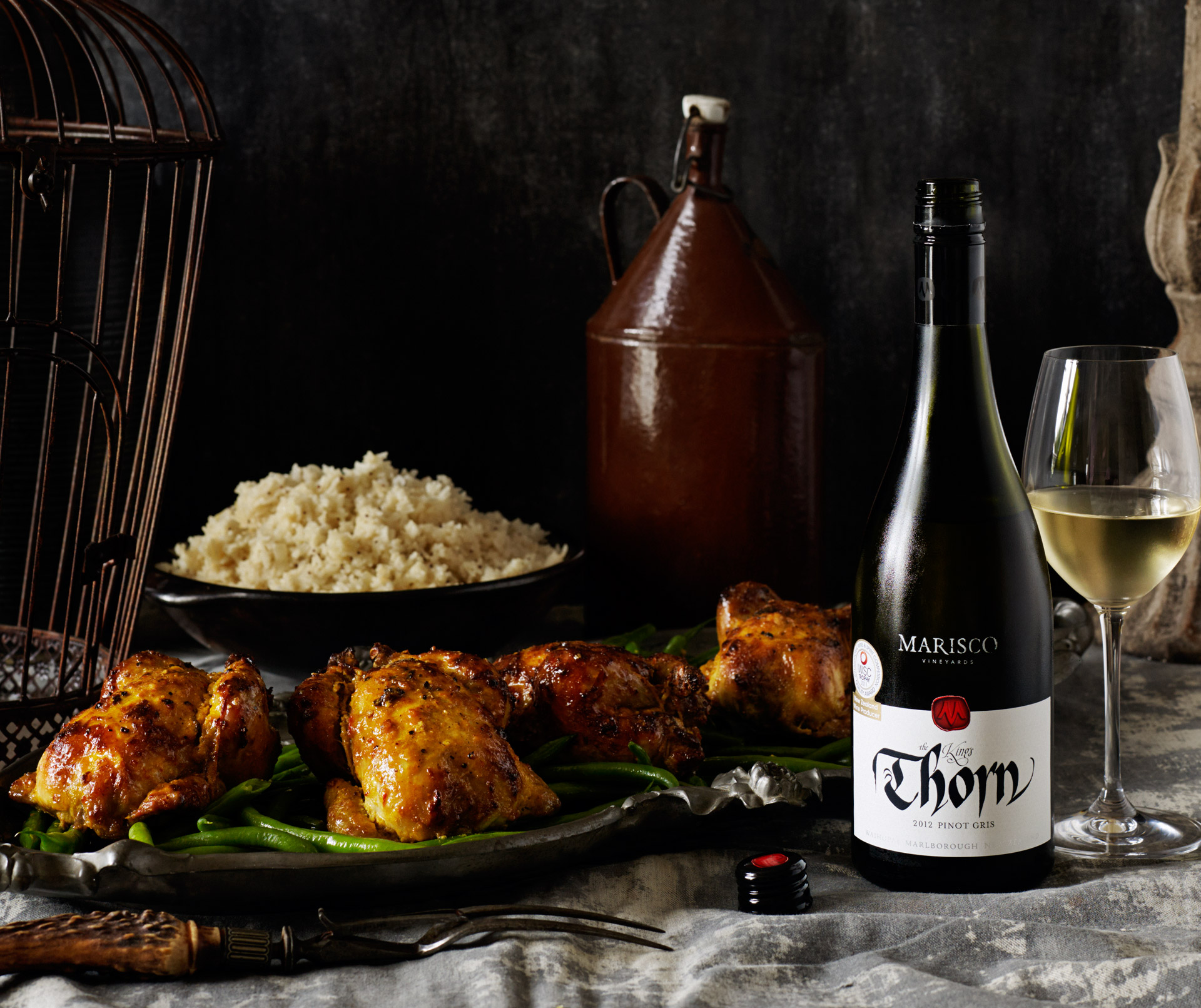 Brand awareness
Marisco Vineyard
Objective
To increase brand awareness, but connect with readers on a deeper level than just running a brand ad advertising the range of wines
To come up with creative that speaks to the essence of the brand in its styling.
The Brief
Marisco Vineyard's brand story, especially the King series, is about history and having scandalous ancestors (the de Mariscos are the director's own ancestors). It's all about touching people's hearts and minds with where they come from – people want to find out more about their own past.
Marisco is looking for opportunities to invoke that sort of feeling in its customers through its brand.
Execution
A series of advertorials in Dish magazine told the story of The Kings' Series wines in a way that engaged readers with the Marisco Vineyard brand.
The Dish editorial creative team – including the Food Editor, Creative Director, photographer and stylist – created a series of ads that focussed on the flavour characteristics of the five wines in The Kings' Series along with a finished dish presented as a food match.
Tasting notes were included along with additional food match suggestions, with a link directing readers to a recipe on the Marisco website – enabling monitoring of the click-through to measure campaign effectiveness.
Imagery featuring a dark, moody mediaeval banquet, with pewter, silver and wood and a touch of tongue in cheek brought the story to life.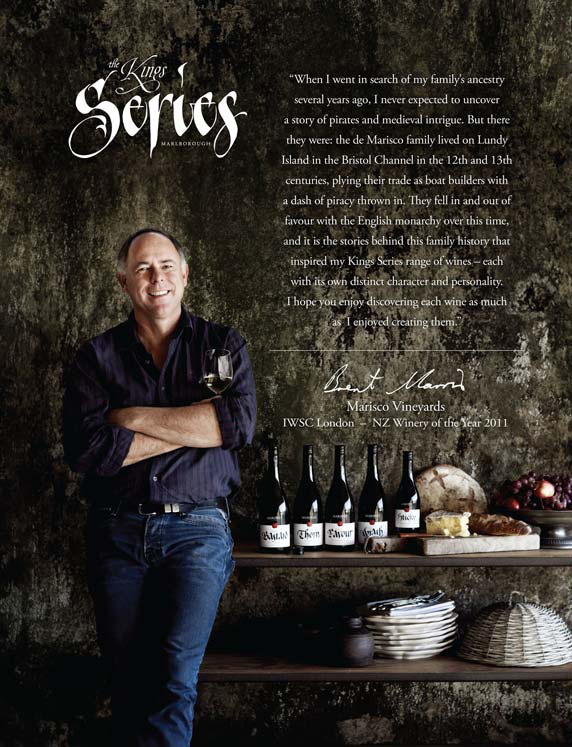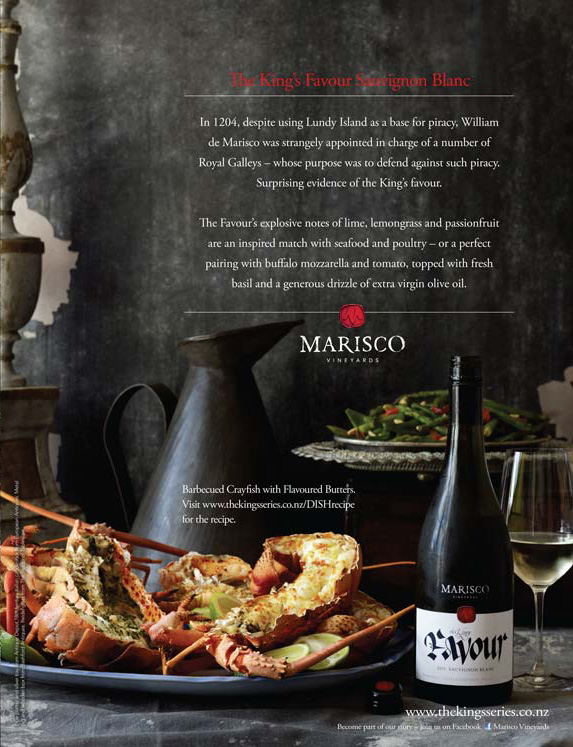 The campaign was successful – Dish created an online survey to measure awareness of the Marisco brand and how this changed over the campaign. There was a dramatic lift in brand awareness by readers – it doubled over time from 26 per cent to 52 per cent (see PDF of campaign success).
Siobhan Wilson, Marketing Manager, Marisco: "This advertising campaign was a partnership between Dish and ourselves that had built up over time, with the team at Dish building an understanding for our brand The Kings Series. As a company we had decided that we wanted to venture into advertising that had more of an advertorial feel, and that would connect with the readers of Dish rather than being just a brand ad. By working with the Dish team we managed to create a campaign that not only captured the essence of our brand but also connected with the readers by creating recipes and food inspirations – exactly what they come to Dish for. The outcome of the campaign far and exceeded our expectations – the creative design is outstanding, in fact we could not have done it better ourselves, it really captured our brand. Whilst it is difficult to measure the impact from a sales perspective, we have had outstanding feedback on the campaign throughout the website, personal feedback and Facebook. It was so effective we decided to run it for another year."
Next case study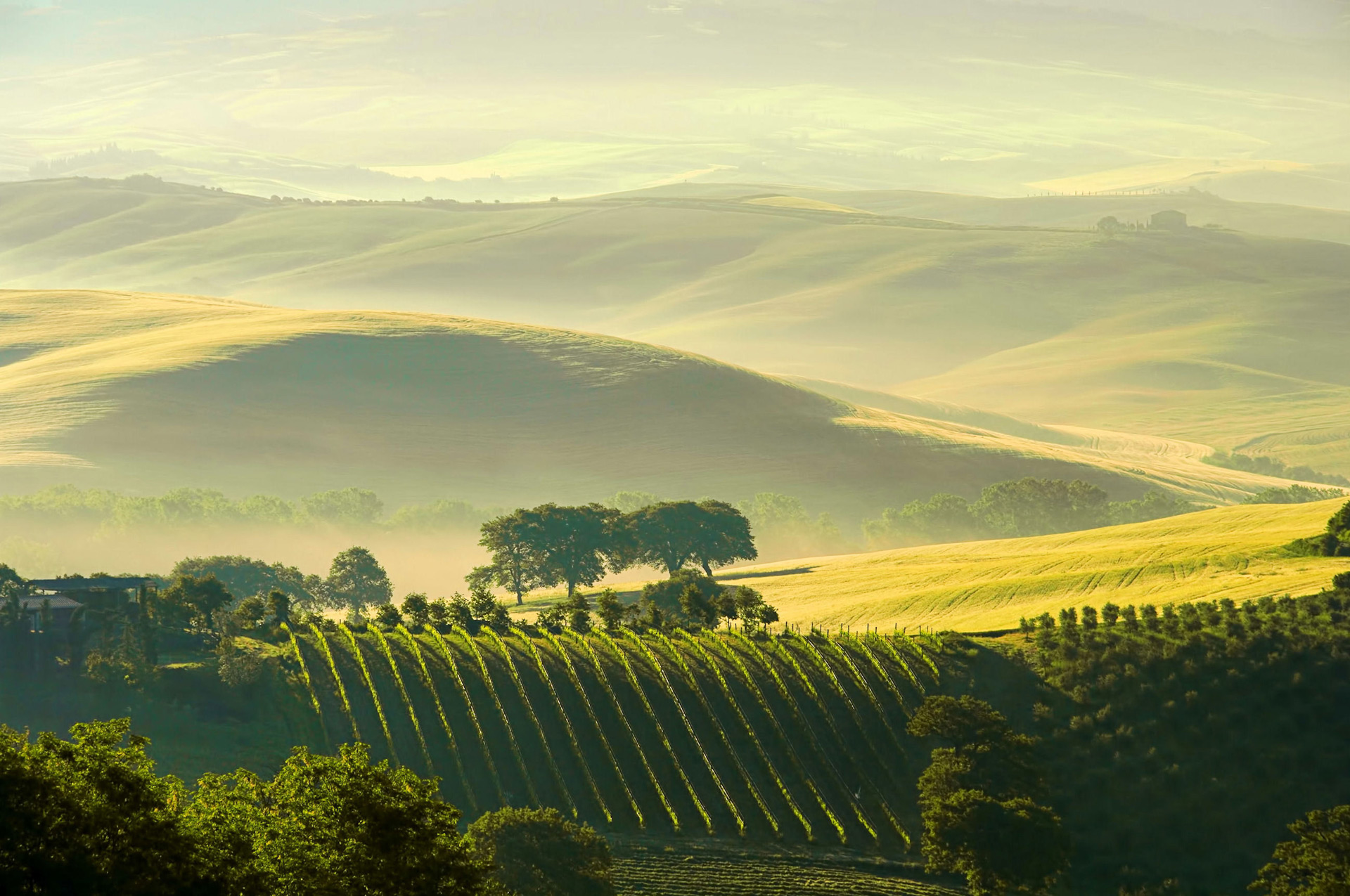 Winegrowers of Ara wanted to raise their profile and develop a print campaign with New Zealand and Australian consumers.