2013 Magazine Awards Winners
The Magazine Awards promote magazine media to readers and advertisers by celebrating excellence, innovation and consistency.
MPA Lifetime Achievement Award
"Her contributions have always been well thought out and considered, and she has brought her wealth of experience in commerce, the arts and sport to the table for the benefit of our industry."
Sarah Sandley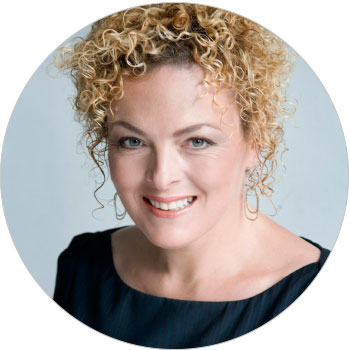 Born in the UK, Sarah went to grammar school in Hertfordshire and then studied at the University of Birmingham, where she graduated with a Bachelor of Arts (Hons) in English literature.
After moving to New Zealand, she undertook further studies at Victoria University in Wellington and in 1992 graduated with a PhD in English literature. She is internationally recognised as an expert on the life and works of Katherine Mansfield.
Sarah has had a lifelong affection for, and dedication to, both sport and the arts here in New Zealand.
She has represented both England and New Zealand at table tennis, competing in many major events including the Commonwealth Games, Asian Games and Olympic Qualifying tournament.
She won three national titles, and was ranked number one in New Zealand the year before she retired. She has coached and worked diligently at grass-roots level and all her life has been a very active and successful competitor and champion of the benefits of sport and exercise.
Sarah has a longstanding passion for the arts and has been intimately involved in many aspects of our cultural life, including as the founding trustee of the Auckland Writers & Readers Festival Charitable Trust in 1998.
As a co-founder of the international Katherine Mansfield Society in 1998, she was instrumental in convincing the Mayor of Wellington that the city should acknowledge Mansfield's enormous contribution to literature with a statue, which was eventually unveiled in May 2013 in Midland Park, Wellington.
Sarah's impressive work history has seen her hold many senior roles in New Zealand:
General manager, Gordon & Gotch
October 1997-August 2001
General manager, Fairfax Magazines
August 2001-February 2004
Chief executive officer, APN Magazine Group
March 2004-November 2012
In recent years working with her colleagues at the MPA, her efforts have been considerable. Her contributions have always been well thought out and considered, and she has brought her wealth of experience in commerce, the arts and sport to the table for the benefit of our industry.
The MPA and the wider magazine industry acknowledge her outstanding contribution to New Zealand publishing.
Best use of photography
Judges assessed how the magazine excels in the presentation and use of photography or illustration for a single feature, based on editorial appropriateness as well as the quality, creativity and originality of the image selected.
News & Current Affairs
WHAT LIES BENEATH
Photography – Marc Backwell for New Zealand Geographic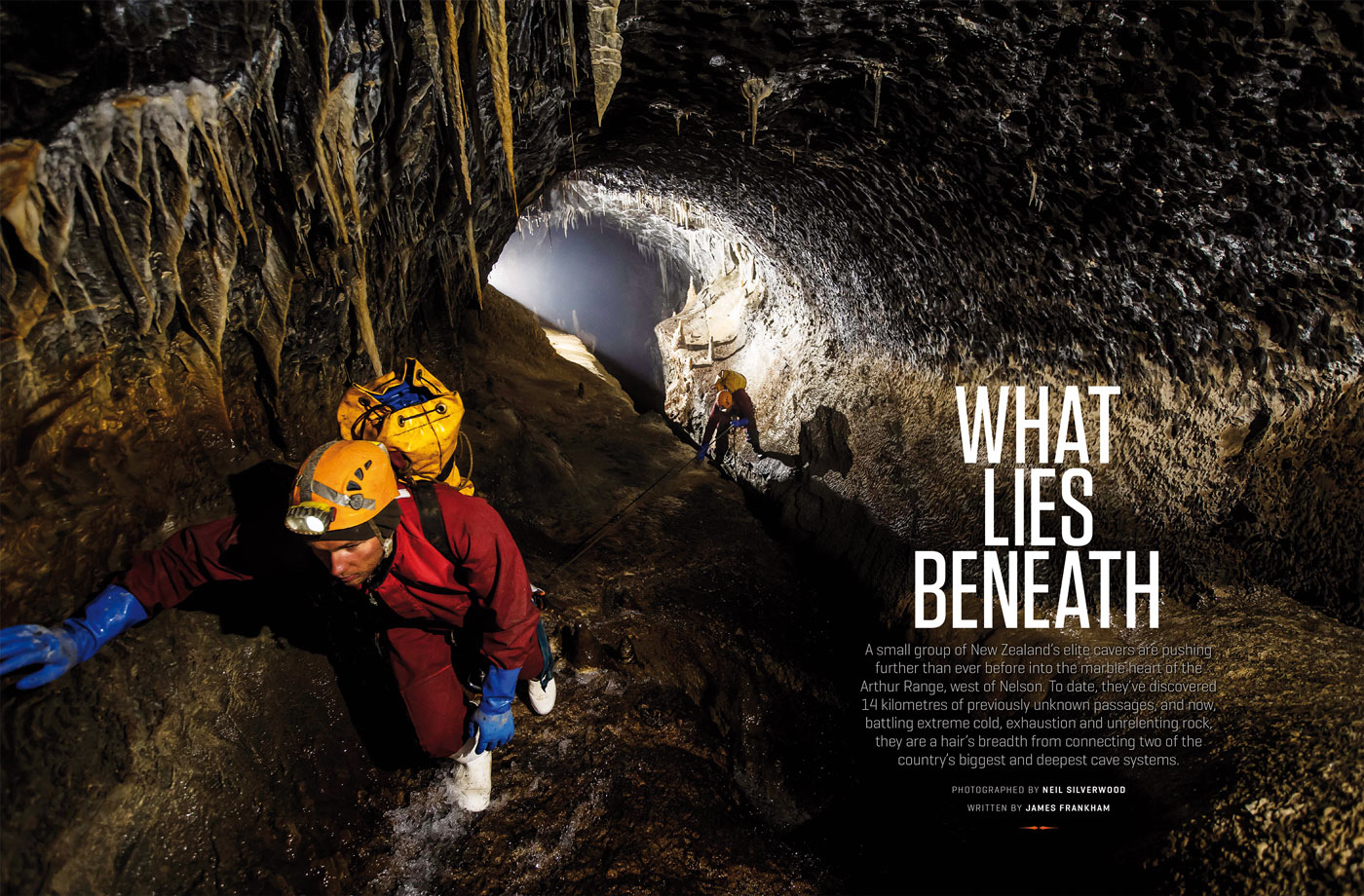 Marc Backwell arrived in Auckland in 2009 and joined Tangible Media as art director. During his time at Tangible, he was involved in redesigns of Classic Driver, NZ Rugby World, Real Groove and Good magazines. He then moved to New Zealand Geographic and in 2010 redesigned the title, introducing a more contemporary look. In 2012 he and the editor, James Frankham, acquired New Zealand Geographic and this year they launched Pro Photographer, which consists of a magazine plus smartphone and iPad apps, and is aimed at both professional and amateur photographers.
Women's Interest
HOTEL CALIFORNIA
Photography – Stephen Tilley for Fashion Quarterly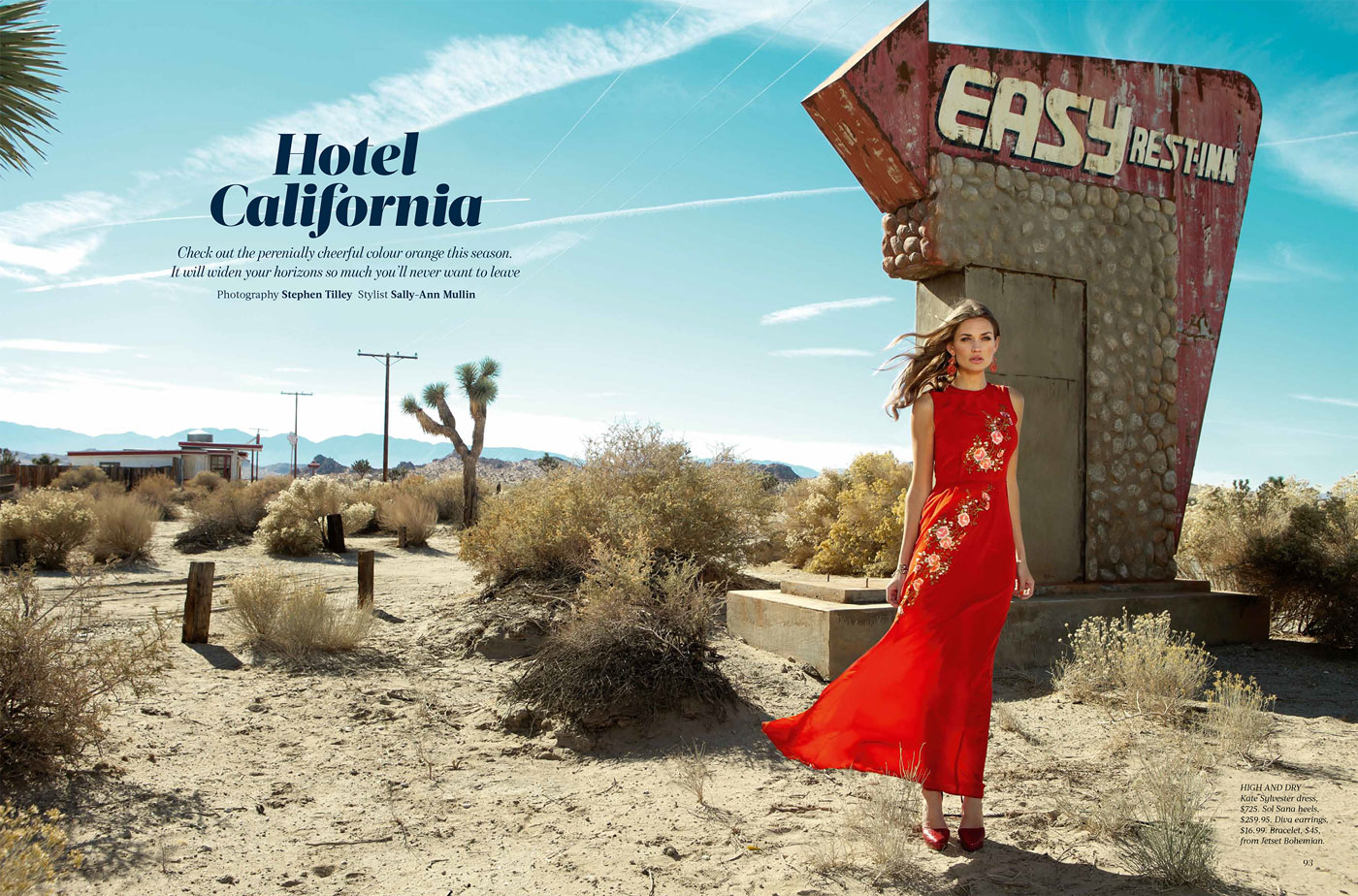 The Fashion Quarterly team travelled to the edge of the Nevada Desert to shoot the orange and red fashion editorial Hotel California for the autumn 2013 issue. The shoot was given 12 uninterrupted pages so readers could get lost in the gritty middle-of-nowhere location, which was juxtaposed with beautiful, feminine clothes. The photographer, stylist and designers collaborated to create photographs that will long be remembered by readers.
Lifestyle
A MEXICAN MOOD
Photography – Aaron Mclean for Dish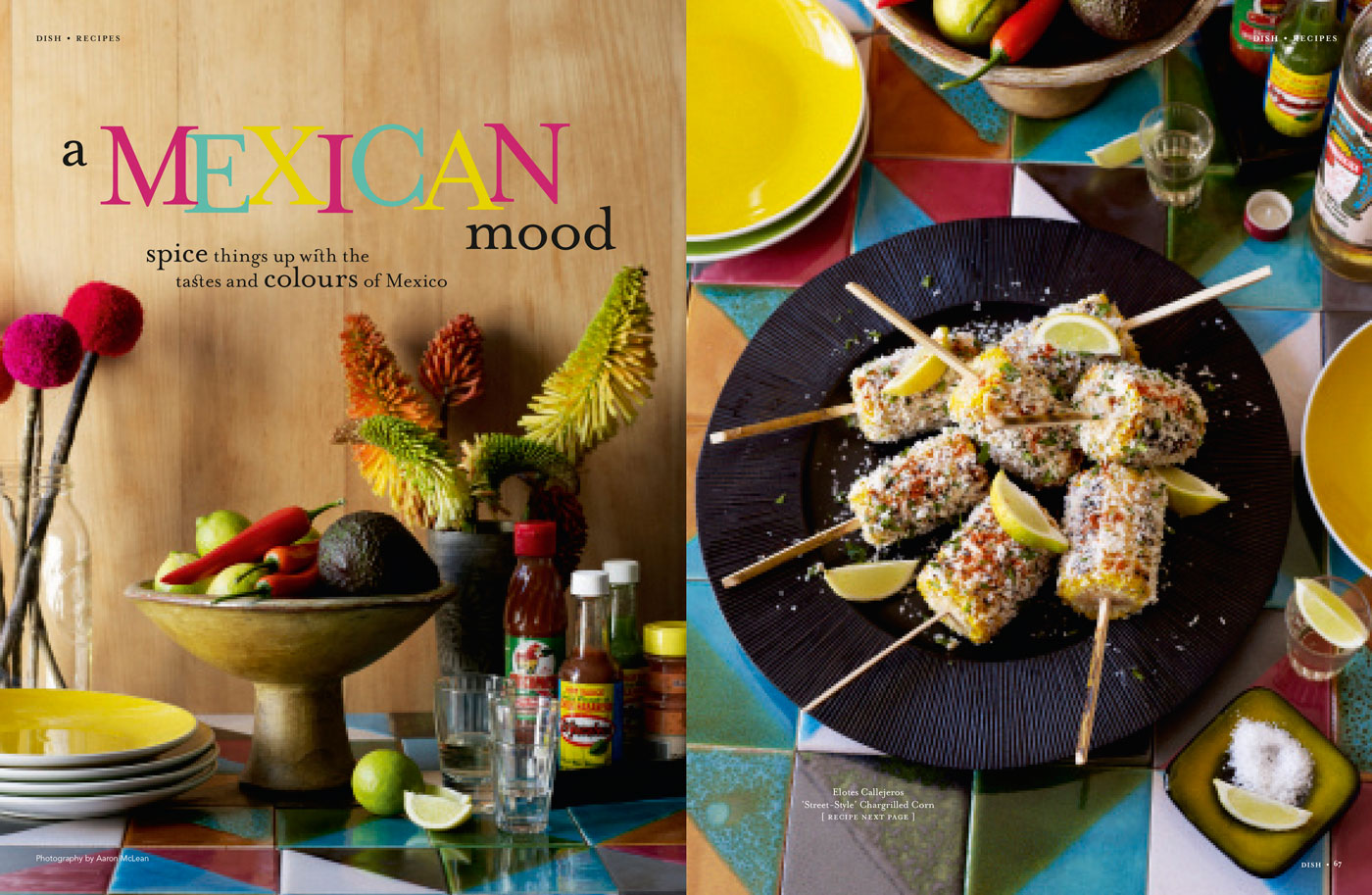 Aaron McLean grew up in Queenstown, left school, worked in restaurants, competed with the New Zealand ski team and travelled the world, developing an interest in food photography while living in Sydney. The imminent birth of his first child inspired him to solidify his career in Wellington – and a move to Auckland ensured he'd never have to photograph another politician. He now works for most of the food titles in New Zealand, and has shot more than 20 books. Ironically, he most likes shooting portraits – though not self-portraits.
Highly Commended
WOMEN'S INTEREST:
Grand Romantic Gestures, NZ Weddings
LIFESTYLE:
EGG – You've cracked it, Taste
Core Values, Cuisine
BUSINESS & TRADE:
Mr Fix It, Idealog
NEWS & CURRENT AFFAIRS:
Lake of Shame, NZ Listener
Most Effective Use of Magazines
Sleepyhead
NZ LIFE & LEISURE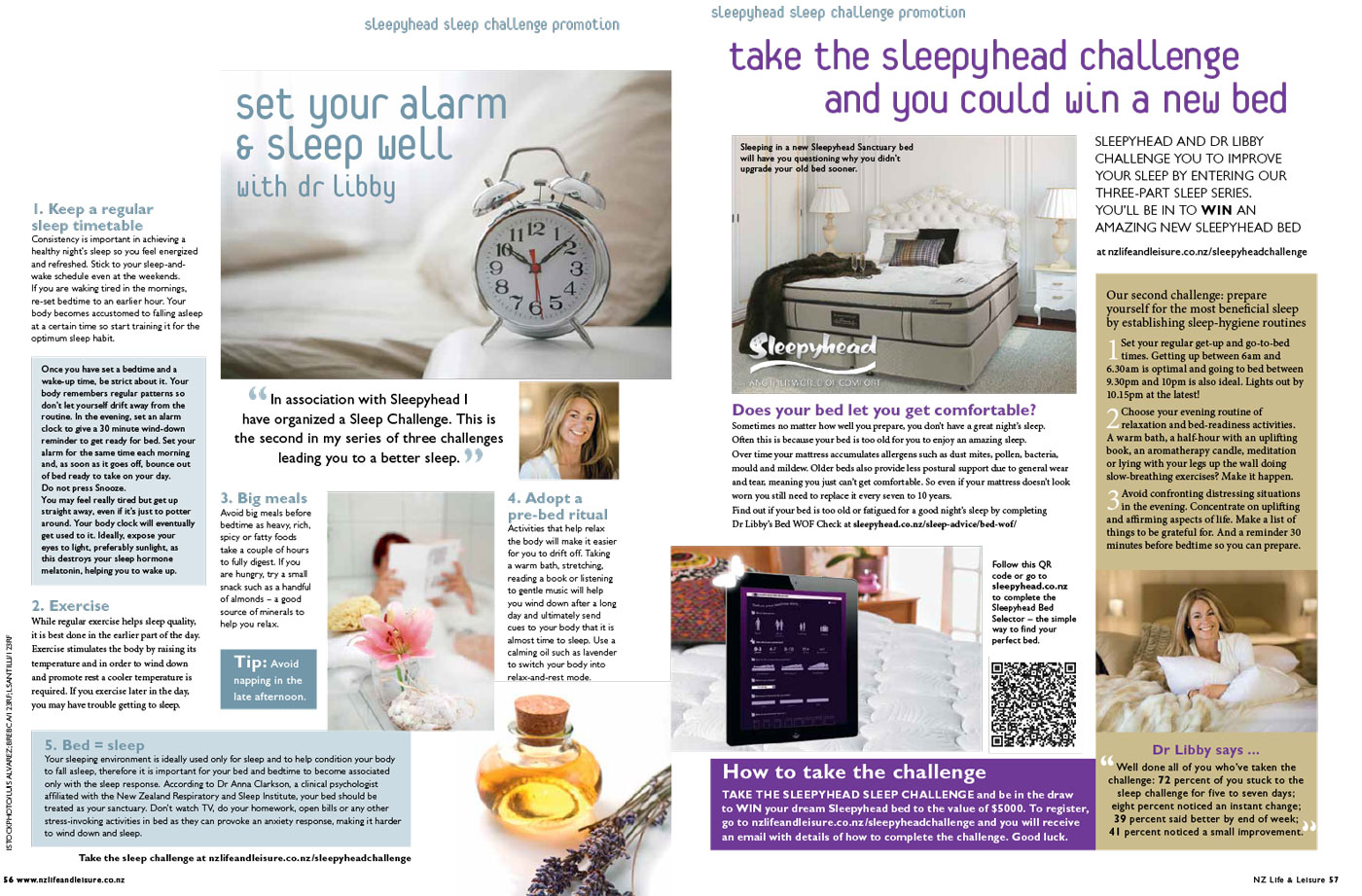 How do you change the perception of bed-buying from expensive grudge purchase to an investment in your health? NZ Life & Leisure developed a fully integrated campaign using Sleepyhead's brand ambassador, the magazine's own Dr Libby, to engage with a very desirable group of consumers who were favourably predisposed to wellbeing messages. The execution was much more than a series of beautifully crafted advertorials. The Sleepyhead Sleep Challenge was educational and interactive and was executed in stages across multiple platforms; magazine, edm, web and social, all facilitated by Dr Libby. Each step was meticulously planned to ensure maximum understanding, engagement and participation, with better-than-forecast results being achieved by Sleepyhead and NZ Life & Leisure.
ARA Wines
CUISINE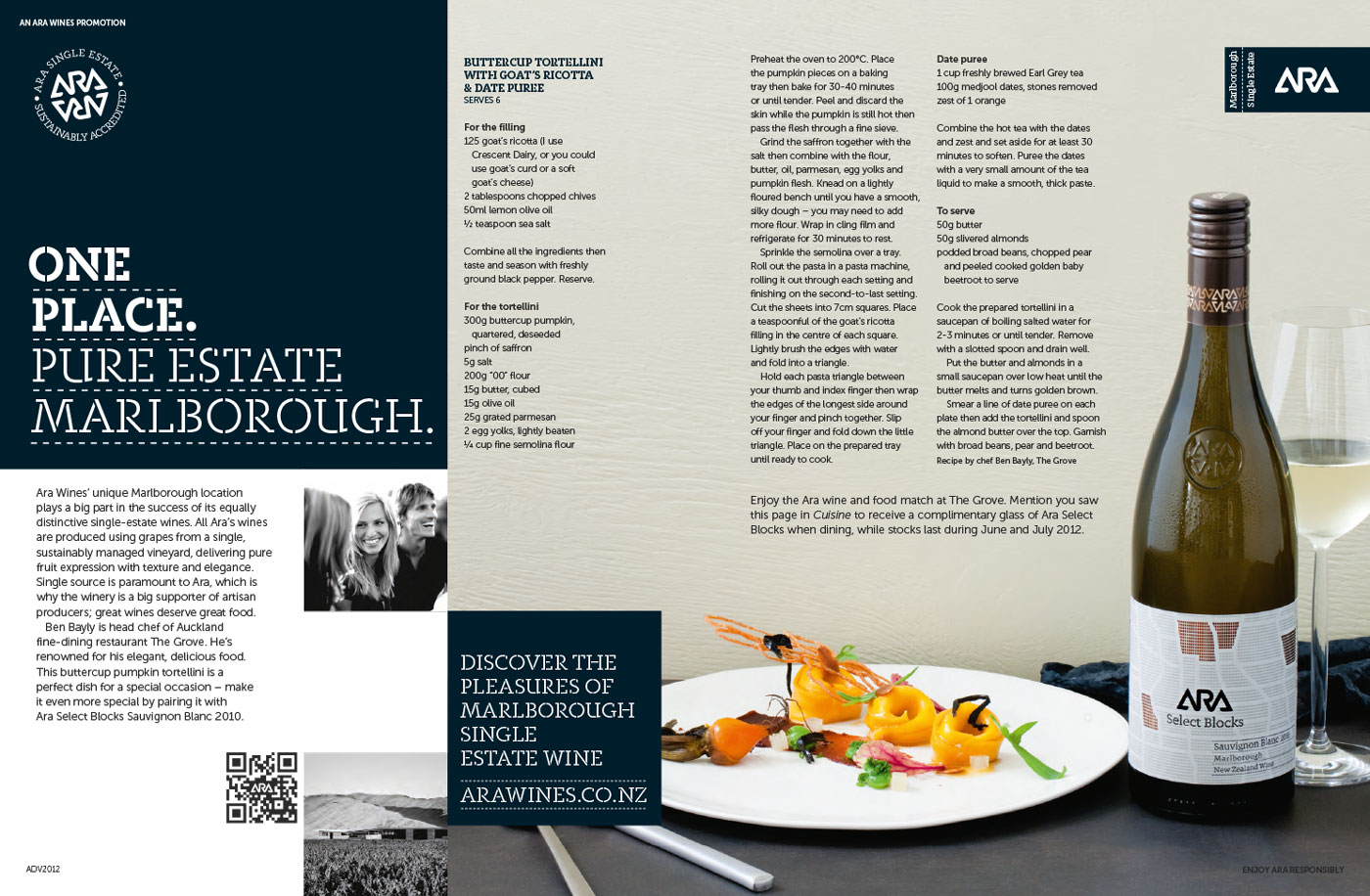 Ara Wines is a New Zealand wine brand that needed to gain awareness and distribution, with the aim of winning the favour of key restaurant and retail partners. It also wanted to raise its profile and increase engagement with consumers, communicating its single estate point of difference. By partnering with Cuisine, Ara Wines was able to influence and revitalise its relationship with leading prestigious restaurants. This resulted in increased wine listings, distribution and renewed relationships. With the financial return outweighing the initial investment per issue, Ara Wines continues to invest and build on the 'Great Ingredients Deserve Great Wine' campaign with Cuisine, and is thrilled with the results.
Most Engaging Marketing Campaign
Overall the quality of all entries was high, with a wide variety of marketing initiatives and executional ideas. The winning entries, however, better articulated the challenges faced and how the campaign results worked to enhance overall strategy to meet targets and deliver on objectives.
New Zealand Geographic Photographer of the Year

The New Zealand Geographic Photographer of the Year competition was initially launched in 2009 as a tool to build awareness and advertising revenue for the magazine through the use of one of its key brand pillars – superlative photography – to demonstrate content to the target market in a compelling and accessible way. The New Zealand Geographic 2012 Photographer of the Year exhibition at Auckland Museum showcased the magazine's brand depth to more than 200,000 visitors.
NZ House & Garden House Tours

The 2013 NZ House & Garden House Tours successfully brought the magazine alive and generated reader engagement with the brand. Held in four locations, the tours showcased a variety of exceptional homes. The high level of execution strengthened the relationship with the NZ House & Garden audience, as evident in the dozens of letters to the magazine, with comments such as "Just bursting with the 'wow' factor"; and "I can't rave enough about a beautiful day". The campaign delivered positive brand exposure, which was highlighted in the TV3 6pm news story. The events raised more than $270,000 for the charities Look Good Feel Better and Cancer Society New Zealand, and generated significant subscriptions sales revenue for the magazine.
Sales Achievement
Awarded for achieving excellence in masthead advertising sales. Judges also considered creative initiatives and how the representative or team has championed the magazine industry sales area with integrity.
Miles Gandy
COOPER STREET MEDIA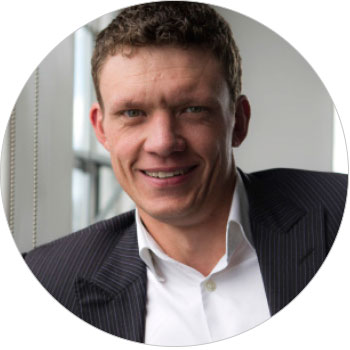 Miles Gandy established Cooper Street Media in May 2012, following a successful career working for a variety of media companies, including Kowhai Publishing and The National Business Review. Cooper Street Media allows publishers to outsource their sales while maintaining an emphasis on strong relationships with advertisers, low operational costs and high returns. Cooper Street Media has gone from strength to strength in the past 15 months and currently represents New Zealand Geographic, Pro Photographer, Sky Sport the Magazine, The Red Bulletin and TIME.
Highly Commended
Krista Rostenberg, Bauer Media Group
Melisa Sinclair, Real Magazine
Best Integrated Publishing Model
Awarded to the most innovative publishing model integrating the magazine's masthead and other media associated with the print title to drive significant results.
Metro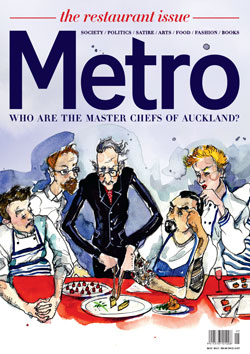 As a dedicated city magazine, Metro has long been a leader in Auckland in the delivery of information and advice on hospitality and entertainment. With the magazine as a platform, Metro has expanded this service online, with blogs that have become websites and with an iPhone app. Now, wherever you are, MetroEats allows you to access the magazine's highly respected restaurant reviews and guides to the city's best cheap eats, bars and other hot spots; while MetroArts provides authoritative, up-to-the-minute reviews of all the important and exciting shows in town. What's more, online advertising now provides a significant proportion of ad sales income for the brand.
Best Columnist
The award goes to a writer who, through excellent writing and with fresh insight, espouses a point of view that may include personal reflection, editorial opinion and humour, with relevance to the target audience.
Consumer
PAUL THOMAS
New Zealand Listener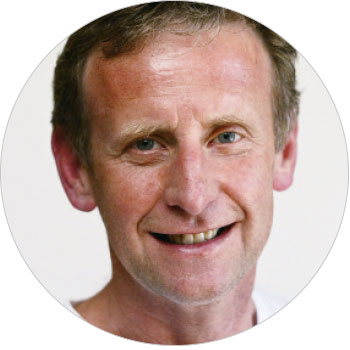 Paul Thomas is a Wellington-based writer who has produced a number of books on sport, including collaborations with former All Blacks coach John Hart, All Blacks greats John Kirwan and Tana Umaga, and Black Caps and former India coach John Wright. His book A Whole New Ball Game examined New Zealand rugby in the professional era. His seven works of fiction include the ground-breaking series of Kiwi crime novels recently re-published as The Ihaka Trilogy. He also writes a weekly column for the New Zealand Herald.
Consumer
JOE BENNETT
New Zealand Gardener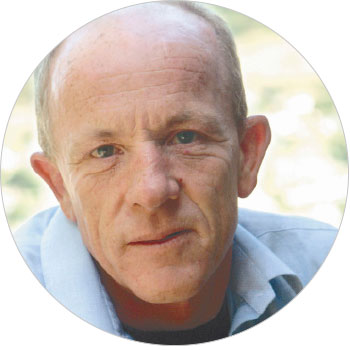 Born in England, Joe Bennett has lived in New Zealand since 1987. His newspaper columns are syndicated throughout the country and on five occasions he has been judged New Zealand Columnist of the Year, most recently in 2012 for his column in New Zealand Gardener magazine. Thirteen collections of his columns have been published in New Zealand and three worldwide, he has had four travel books published, and his work has been translated into Chinese, Korean and Greek.
Business & Trade
BARBARA FOUNTAIN
New Zealand Doctor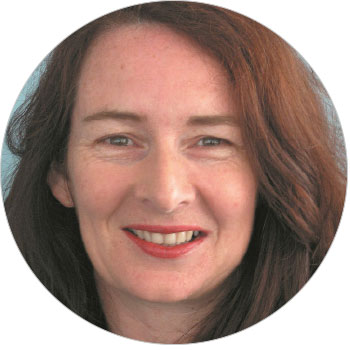 Barbara Fountain is the editor of the fortnightly publication New Zealand Doctor and daily news websitenzdoctor.co.nz. Prior to taking up this role in 1996, Barbara worked on weekly and daily newspapers. Before training in journalism, she was a biochemist who was too fascinated by what was happening in other labs to confine herself to one lab bench. That interest in what everybody else is up to continues today as a fascination with the machinations, or otherwise, of the health system and access to official information.
Highly Commended
CONSUMER:
Ann Warnock, NZ Life & Leisure
Sarah-Kate Lynch, Woman's Day
Diana Wichtel, NZ Listener
Best Journalist
This was a strong field of entries that assured the judges the art of long-form journalism is thriving in New Zealand. There were several outstanding stories which showcased superb skills – securing exclusive interviews, researching complex issues and writing clear and compelling stories.
Women's Interest
NICOLA RUSSELL
The Australian Women's Weekly (New Zealand Edition)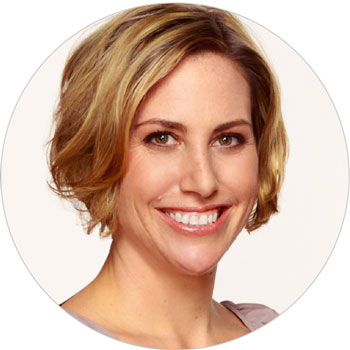 After four years at home parenting a now wonderful 12-year-old boy, Nicola studied for a bachelor of communications at AUT, majoring in journalism at the age of 25. While studying she rediscovered, firstly, her love of words and, secondly, her even stronger fascination for hearing people's stories. After a two-week internship at the Sunday Star Times, Nicola stayed on at Fairfax for three years as both a news reporter and feature writer for Sunday News, Sunday Star Times and Stuff.co.nz. A year ago she was asked to join the team at The Australian Women's Weekly (New Zealand edition), a place where she has been lucky enough to marry that love of writing with her passion for a great story.
Sport & Leisure
DUNCAN GREIVE
Sky Sport the Magazine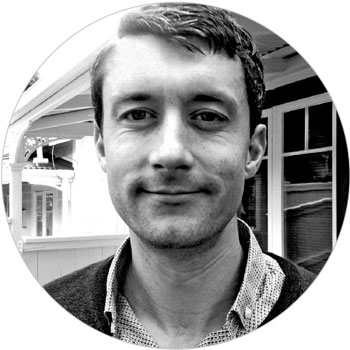 Duncan was born in New Zealand but spent much of his childhood in London, somehow returning without particular affection for football. The music bug bit hard, and he contributed to Real Groove before becoming its editor for a time. Throughout it all he remained a fervent sports fan, first of Miguel Indurain and the Tour de France, which the Spaniard won five times in a row in the 1990s, before finding test cricket an agreeable match for student life. In recent years there have been few sports in which he hasn't found something to love – but still not football. He writes regularly for Metro, Sunday and North & South along with Sky Sport the Magazine, which published his first piece of sports writing in 2008.
News & Current Affairs
JOANNA WANE
North & South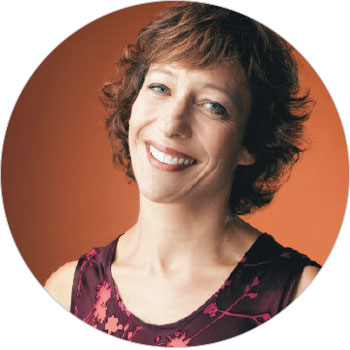 The deputy editor of North & South magazine, Joanna has written for newspapers and magazines in New Zealand, Australia and the UK. She's also dabbled in television, writing and co-directing the TVNZ documentary Women in Power, but the rare opportunity to write in-depth, long-form journalism at North & South has been the most challenging and rewarding of her career. A finalist for Feature Writer of the Year (Magazines) in this year's Canon Media Awards, she is a previous winner of MPA Lifestyle Journalist of the Year.
Celebrity & Entertainment
AROHA AWARAU
Woman's Day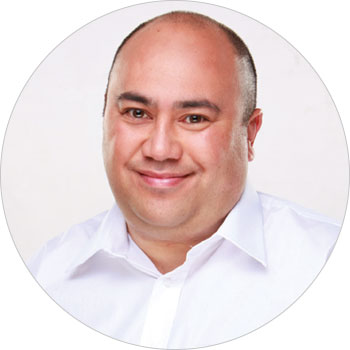 This is Aroha's fourth time being named a finalist for the MPA awards, and he won Mass Market Journalist of the year in 2008. After earning his stripes in community newspapers, Aroha has been working in women's magazines for the past seven years. He spent two years as news editor for Woman's Day before returning to the New Zealand Woman's Weekly as a senior writer.
Lifestyle
REBECCA HAYTER
NZ Life & Leisure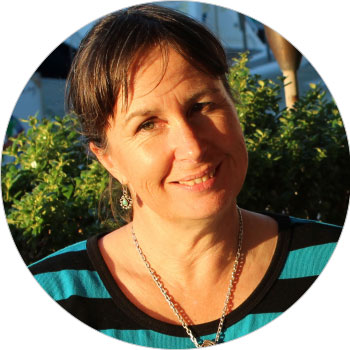 Rebecca grew up in Takaka and completed a Bachelor of Arts degree in English at Auckland University. Several years later, she completed a Certificate in Journalism. In 1998 Rebecca joined Boating New Zealand and won Editor of the Year, Supreme Winner in 2006. She has written three books: Endless Summer, Oceans Alone and What You Wish For. After resigning in 2008, she won three Journalist of the Year titles and is working on her first novel and her first plywood dinghy. "It's the longest, shortest build in New Zealand," she says. Rebecca recently rejoined Boating New Zealand as editor.
Business & Trade
MATT PHILP
Heritage New Zealand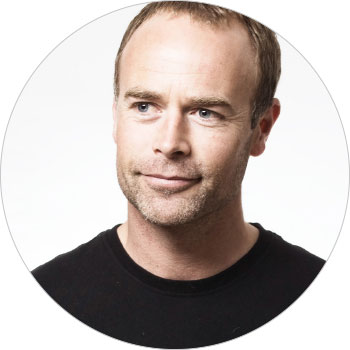 Feelance writer Matt contributes to a handful of national magazines including Heritage New Zealand. Matt's work encourages the reader to think philosophically and openly about contemporary heritage issues. While the writer respects readers' commitment to, and appreciation of, New Zealand's heritage, he approaches debate on potentially contentious heritage topics through sound research, expert opinions and fair, balanced journalism. With clear, engaging writing and a broad understanding of the problems and processes of heritage, Matt looks beyond the pro- or anti-heritage debates to encourage readers to consider more creative and compelling ways to view current issues.
Highly Commended
CELEBRITY & ENTERTAINMENT:
Carmen Lichi, Woman's Day
BUSINESS & TRADE:
Hazel Phillips, Idealog
Esther Goh, Idealog
LIFESTYLE:
Victoria Wells, Dish
Ann Warnock, NZ Life & Leisure
David Burton, Cuisine
WOMEN'S INTEREST:
Suzanne McFadden, The Australian Women's Weekly
Best Cover
This award goes to the magazine cover that demonstrates effective use of design, art, cover lines and subject matter to attract the eye of the target reader and compel them to read the magazine. Judges looked for stunning, rich imagery and engaging ideas. The finalists and winners led the way.
Women's Interest
Angela Bloomfield – Next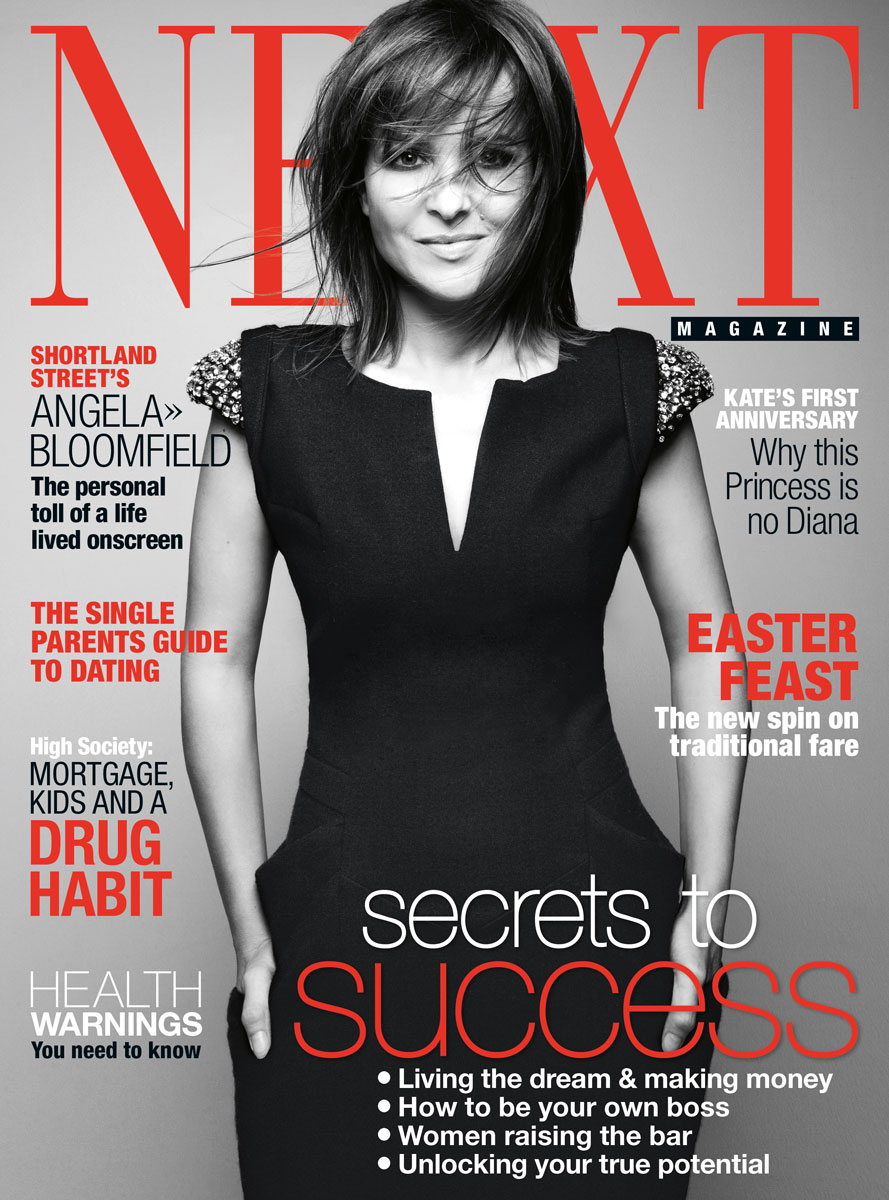 NEXT is a 'masstige' monthly title, with well educated, career-focused, affluent readers who are looking to be both informed and entertained. This cover breaks all the traditional newsstand magazine rules, which, ironically, is why it works. The simplicity of the black and white image (considered a mass market no-go) complemented by the red masthead and cover lines, maximised impact at newsstand and as a result this cover was the highest selling, non-promoted issue of the publishing year.
Sport & Leisure
Usain Bolt – Sky Sport the Magazine
The Olympic Games is the biggest show in the world of sport, so Sky Sport the Magazine produced an issue dedicated to everything Olympics, with a cover to match. The biggest show in the world needed the biggest name in athletics – Usain Bolt. This is a simple cover that says everything it needs to about what's inside, which is exactly what it was designed to do.
News & Current Affairs
Paul Holmes – Metro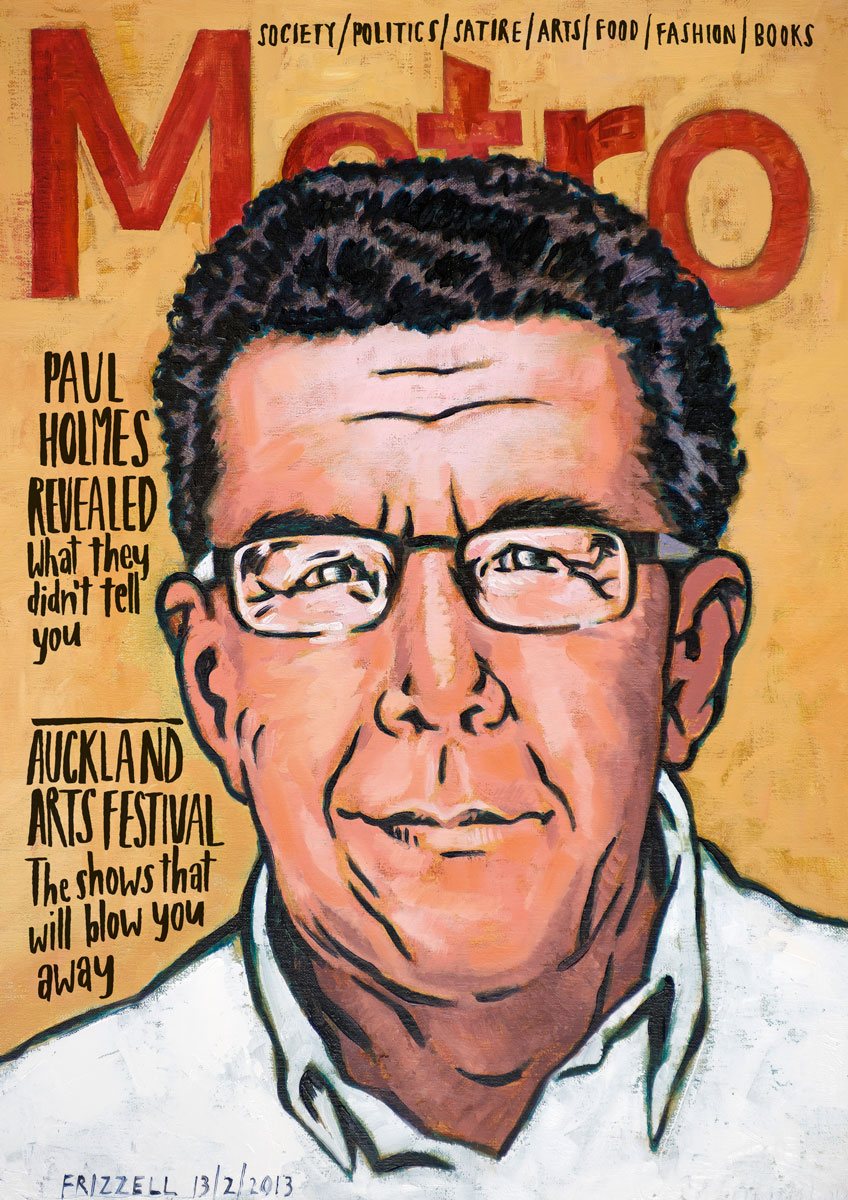 Paul Holmes agreed in October to do a major "last profile" with Metro, to be published before his death, but his deterioration was faster than expected and the chance was lost. In the end Metro had no choice but to publish three weeks after Holmes' death, which required a different approach. An original artwork was commissioned from Dick Frizzell, signalling Metro's commitment to art. The final image is warm and appealing. The original was gifted to Paul Holmes' widow.
Celebrity & Entertainment
Kate & Mike – Woman's Day
Woman's Day is New Zealand's largest selling weekly magazine. The issue featuring Kate Hawkesby and Mike Hosking's wedding was the highest selling for Woman's Day in 2012, and the biggest celebrity story of the year. Coverage of the wedding was exclusive, with access given to the team on the day itself, enabling this issue to go on sale the same week. Colour selection aligned with Kate's wedding gown and the contrasting silver elevates this cover to souvenir status.
Lifestyle
Issue 151 – Cuisine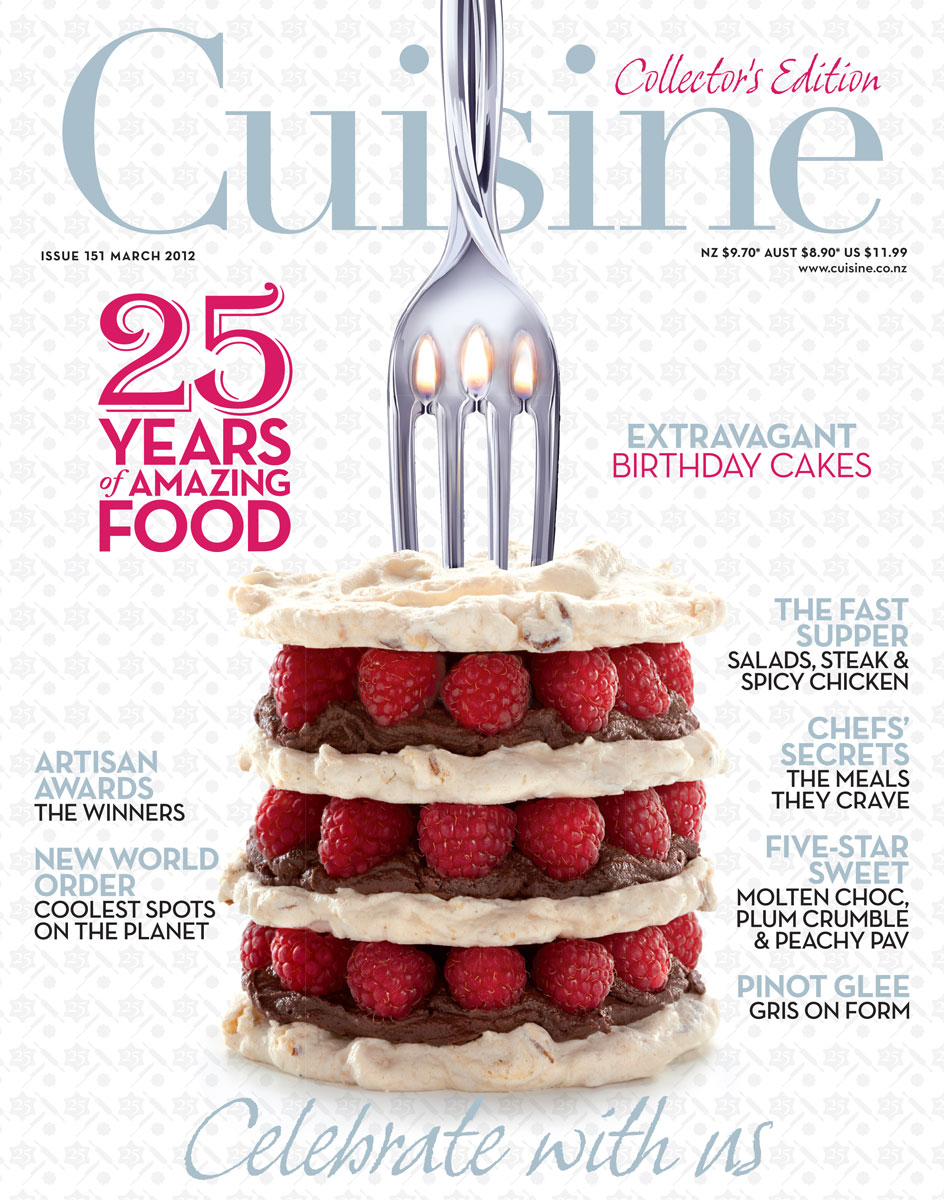 Cuisine is the magazine for everyone who loves food and wine – from the enthusiastic beginner to the accomplished cook. This issue celebrated Cuisine's 25th birthday, hence the use of silver on the cover. A sense of celebration was further achieved through the use of UV gloss to make the cover shimmer in the light. As with all Cuisine covers, the food is the hero; a multi-tiered almond meringue, layered with raspberries and chocolate mousse, is suitably sophisticated, celebratory and delicious.
Business & Trade
The Black Issue – New Zealand Marketing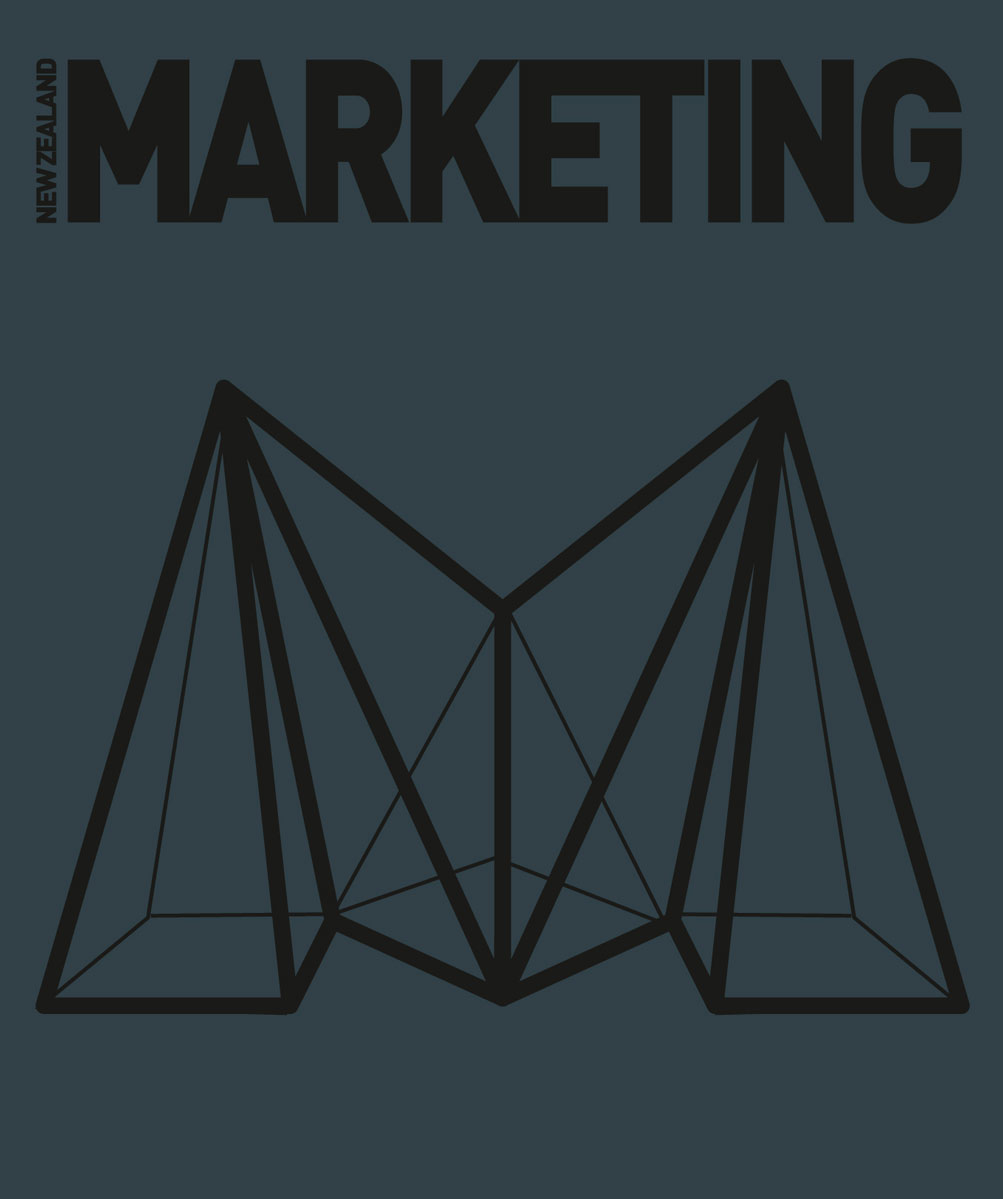 This issue of New Zealand Marketing showcases the winners of the TVNZ/New Zealand Marketing Awards. The top award is a large black M – a three-dimensional work of art with multiple sides, representing the many aspects of marketing. So a three-dimensional print option was required to reflect this idea on the cover. Black was the obvious colour, and gloss combined with embossing achieved the desired impact. There was no need for cover lines; the big, black M said it all.
Highly Commended
SPORT & LEISURE:
Gale Force Wing, NZ Rugby World
March 2012, Sky Sport the Magazine
February 2012, NZ Autocar
March 2012, Boating NZ
WOMEN'S INTEREST:
Winter's Ultimate Edit, Fashion Quarterly
Nigella Lawson, The Australian Women's Weekly
Winter 2012, NZ Weddings
November/December 2012, Good
CELEBRITY & ENTERTAINMENT:
The Ridges, New Idea
NEWS & CURRENT AFFAIRS:
Ready or Not, NZ Listener
LIFESTYLE:
Issue 46, Dish
September 2012, NZ House & Garden
Issue 155, Cuisine
Hobbit, KiaOra
Best Designer
Judges looked for technical expertise, appeal and appropriateness for audience, taking into consideration that magazine budgets and audience requirements can differ widely. Strong, consistent visual themes really stood out among the finalists and winners.
Celebrity & Entertainment
BELA TRUSSELL-CULLEN
New Idea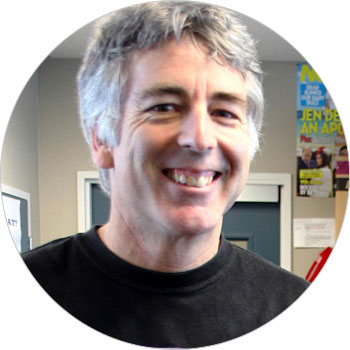 For the past five years Bela has implemented his passion and skill throughout New Idea magazine, transforming every eye-catching page into a visual masterpiece that resonates with its audience. Bela has endeavoured to bring readers a fluent layout that is uncluttered, easy to navigate and enjoy. His design philosophy that 'less is more' is evident across the magazine while embracing luscious and juicy colour, appealing images and devotion to the minutest detail. The look is 'tabloid-glam' and is the approach New Idea has taken across all its content.
Sport & Leisure
SCOTT COPELAND
Sky Sport the Magazine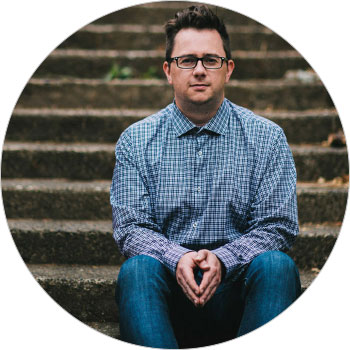 Scott is a born and bred Auckland designer who's been pounding keyboards and clicking mice for 12 years, for everything from small agencies to publishing, where he is now. He loves all forms of design but has a particular interest in typography as well as photo retouching and manipulation; he believes you can never use Photoshop enough. He is a huge sports fan and will park himself on the couch and watch pretty much anything, except for Aussie Rules. He also loves T-shirts; he's is addicted to them. He says if he didn't live in such a small apartment he'd be featured on the TV show Hoarders.
Women's Interest
SAMANTHA SMITH
New Zealand Weddings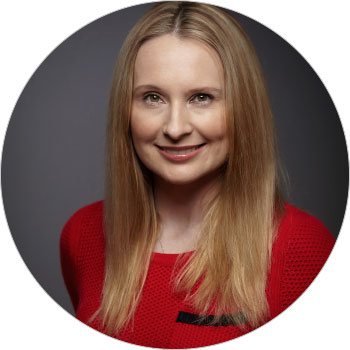 Samantha was 18 when she fell in love with graphic design, graduating with a BFA from Elam School of Fine Arts. Since then she has designed for magazines across a range of categories. Samantha's love for fashion inspires her work at New Zealand Weddings, and she works with the belief great design starts with a strong idea. Her innovative use of colour, imagery, typography and layering make the magazine easy to understand and consistently beautiful, creating a mecca of inspiration for brides-to-be.
News & Current Affairs
JENNY NICHOLLS
North & South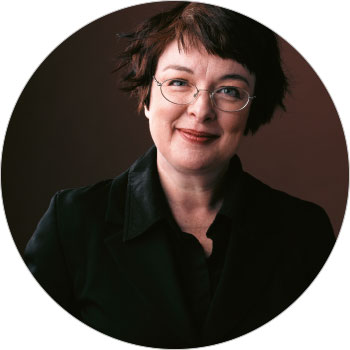 North & South art director Jenny has won eight Canon and MPA awards for best magazine cover (for Metro magazine and North & South), as well as the coveted MPA Supreme Designer of the Year award. She's judged prestigious photography awards and tutored in design. Jenny is a consummate multi-tasker: as well as designing North & South almost single-handedly every month, she also contributes book and film reviews, a science column and travel stories to the magazine.
Lifestyle
KAREN PRIOR
?KiaOra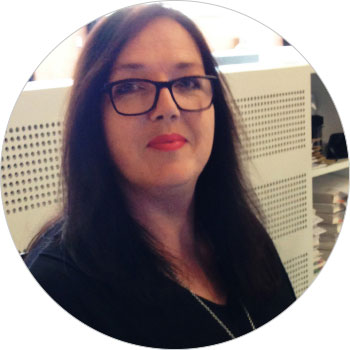 London-born designer Karen has worked on magazines for more than 25 years. Karen was appointed art director of KiaOra in 2006. Since then, she has overseen a number of refreshes and redesigns of the magazine, including the design for the KiaOra RFP in which Bauer Media (ACP Media at the time) competed against the country's major publishers to continue to hold the contract to publish the magazine. Designing for an inflight magazine and contract publishing each have unique challenges. Karen is always pushing the design direction to keep it fresh and relevant, while keeping in mind the delicate balance between the client's wishes and the reader's needs.
Business & Trade
AIMEE CARRUTHERS
Idealog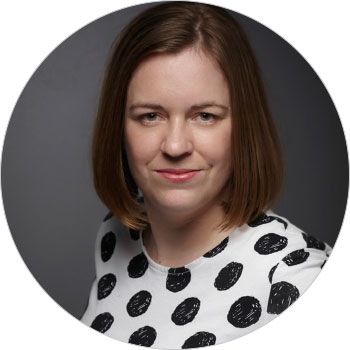 Aimee is an art director with her fingers in many pies (sometimes literally). Designing everything from food magazines to business titles, Aimee is also a creative at Image Centre Group, coming up with creative concepts for advertising and marketing clients. Not content with design and layout, Aimee also provides illustrations, photography, styling and the odd bit of copy for a number of Tangible Media titles including Dish, Good, Meat Magazine, Idealog and New Zealand Marketing. When she's free from deadlines, Aimee acquires far too much camera equipment, far too much cooking equipment and tries to attend to her rarely updated food blog.
Highly Commended
SPORT & LEISURE:
Julian Pettitt, NZ Fishing World
Des Frith, Fairfax Media
CELEBRITY & ENTERTAINMENT:
Lisa Lodge, Girlfriend
WOMEN'S INTEREST:
Marcel Gull, Fashion Quarterly
Louise Thomson, Good
NEWS & CURRENT AFFAIRS:
Marie Backwell, NZ Geographic
LIFESTYLE:
Aimee Carruthers, Dish
Richard Brunton, NZ House & Garden
Fiona Lascelles, Cuisine
Best Editor
Winners of this award are selected for their individual enterprise and performance in achieving outstanding success for their magazines.
Sport & Leisure
GREGOR PAUL
NZ Rugby World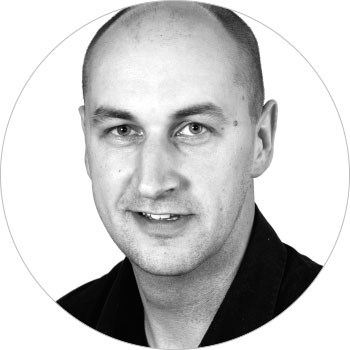 Gregor is recognised as New Zealand's leading rugby writer, having won multiple awards in his roles as editor of NZ Rugby World and chief sports writer for the Herald on Sunday. Born and raised in Scotland, he has worked on the Scotsman, Scotland on Sunday and contributes regularly to Midi Olympique and various publications in South Africa. He has written six books, including the best-selling The Reign of King Henry and Top 10 of Everything Rugby. He lives in Auckland with his wife and three children.
Celebrity & Entertainment
SIDO KITCHIN
Woman's Day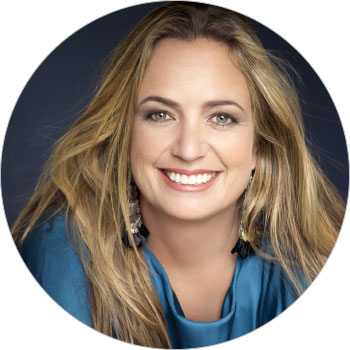 Inspired by her journalist dad and with an innate curiosity about what makes people tick, Sido always knew she wanted to pursue a career in the media. She trained at Wellington Polytechnic at 19, before starting out in community newspapers, and soon saw an opportunity in TV, where she was a publicity manager on both sides of the Tasman for more than 10 years. Sido had been working at Channel Seven in Melbourne for five years when she was lured home to become editor of New Zealand Woman's Weekly, where she stayed for five years. Her love of the job earned her the MPA Supreme Editor Award in 2008. But it was in 2011 that ACP Media CEO Paul Dykzeul offered her the only other position she'd ever wanted – as editor of top-selling weekly women's mag Woman's Day.
Women's Interest
SARAH HEERINGA
?Good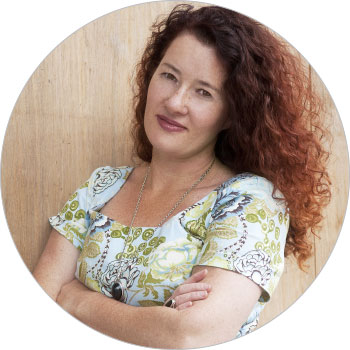 Sarah is a multi-award-winning journalist and editor who lives and breathes the values of her magazine. She has a gift of imagining and delivering what her audience is interested in before they know it and working with her team to craft an incredibly rich visual and editorial experience. Since becoming Good's editor in 2010, Sarah has overseen the magazine's successful relaunch, driven significant growth in the magazine's paid circulation and readership and contributed to Good's win of Supreme Magazine of the Year at The Magazine Awards 2012.
News & Current Affairs
VIRGINIA LARSON
North & South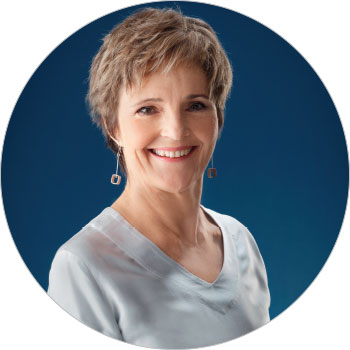 North & South editor Virginia has a long history with the magazine, having started as a subeditor in 1993 and worked as a staff writer and deputy editor before being appointed editor in 2008. She began her journalism career as a staff writer for the New Zealand Woman's Weekly, then worked as a feature writer on Cleo in Sydney. She lived in Los Angeles for five years, where she was West Coast correspondent for the London Daily Mail. She has won Canon and MPA feature writing awards, the (Australasian) Citi Financial Journalist of the Year award, and Editorial Writer of the Year in this year's Canon Media Awards.
Lifestyle
SALLY DUGGAN
NZ House & Garden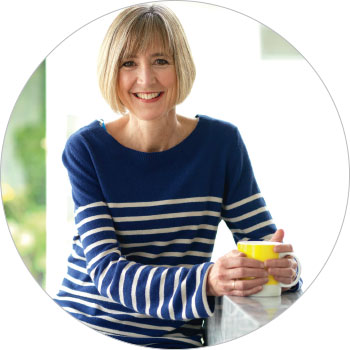 Like so many magazine journalists, Sally started in newspapers, working on the Dominion and the New Zealand Herald. After winning a Rotary scholarship to travel to the United States, she did a masters degree in journalism at the University of Missouri, then returned to a long career in magazines, which has included stints as a writer, subeditor and editorial director. As editor of NZ House & Garden, Sally calls on this broad base of skills: leading her team in producing a financially successful, perfectly polished magazine with an enviably strong connection to its half a million readers.
Business & Trade
HAZEL PHILLIPS
?Idealog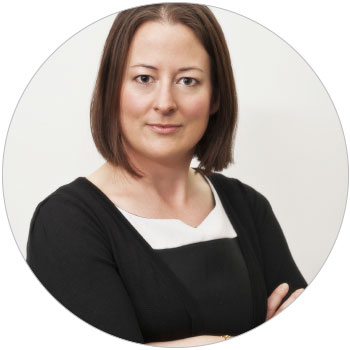 Hazel was formerly a reporter with National Business Review and the host of The Ad Show for TVNZ7. She is writing her MA thesis on constructions of New Zealand identity through television advertising.
Highly Commended
WOMEN'S INTEREST:
Fiona Fraser, The Australian Women's Weekly
Rochelle Gillespie, OHbaby!
BUSINESS & TRADE:
Ben Fahy, NZ Marketing
LIFESTYLE:
Jeremy Hansen, HOME
Jo McCarroll, NZ Gardener
Sarah Nicholson, Cuisine
NEWS & CURRENT AFFAIRS:
James Frankham, NZ Geographic
Pamela Stirling, NZ Listener
Editor of the Year
There were strong entrants to this category, many of whom have seen growth in readers or revenue or both. But it is the winners' connection with their audience, the understanding of what they need and the way in which they translate this into their magazines, that stands out.
Special Interest (circ. under 25,000)
SARAH HEERINGA
Good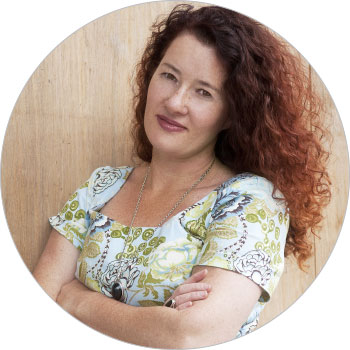 JUDGES' COMMENTS:
"Very strong editorial philosophy that clearly shows throughout in content tone and voice. A passionate editor and a publication crammed full. Fast growth in subscription numbers is impressive".
Newstand (circ. over 25,000)
VIRGINIA LARSON
North & South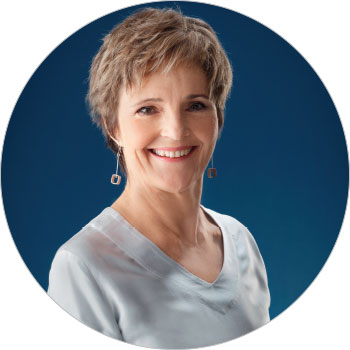 JUDGES' COMMENTS:
"Brilliant. The judges feel North & South shone through all the entries. It has come into its own. It is strong, contentious, balanced and informative. Virginia obviously has a strong passion for her team, and the publication and philosophy do not pretend to be anything other than what they say they are."
Business & Trade
HAZEL PHILLIPS
Idealog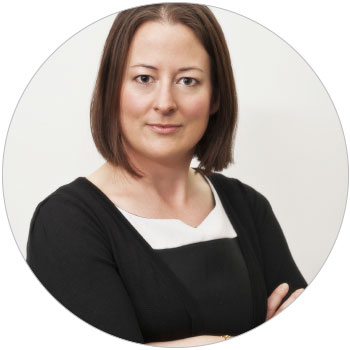 JUDGES' COMMENTS:
"This is an ideal editor – hands-on, creative, tough, low tolerance for bullshit, cheeky at times, and could be slightly crazy. Obviously in charge of a well-disciplined ship and the magazine's content hits the bulls-eye, while being outrageously clever and innovative. The editor's managerial acumen is also proven with the magazine's increased revenues and circulation."
Highly Commended
SPECIAL INTEREST (UNDER 25,000)
James Frankham, NZ Geographic
NEWSTAND (OVER 25,000)
Sido Kitchin, Woman's Day
BUSINESS & TRADE
Ben Fahy, NZ Marketing
Best Magazine
This award goes to the magazines that display consistent all-round excellence across content, design, circulation and, where appropriate, advertising sales, within the target market.
Sport & Leisure
NZ RUGBY WORLD
Tangible Media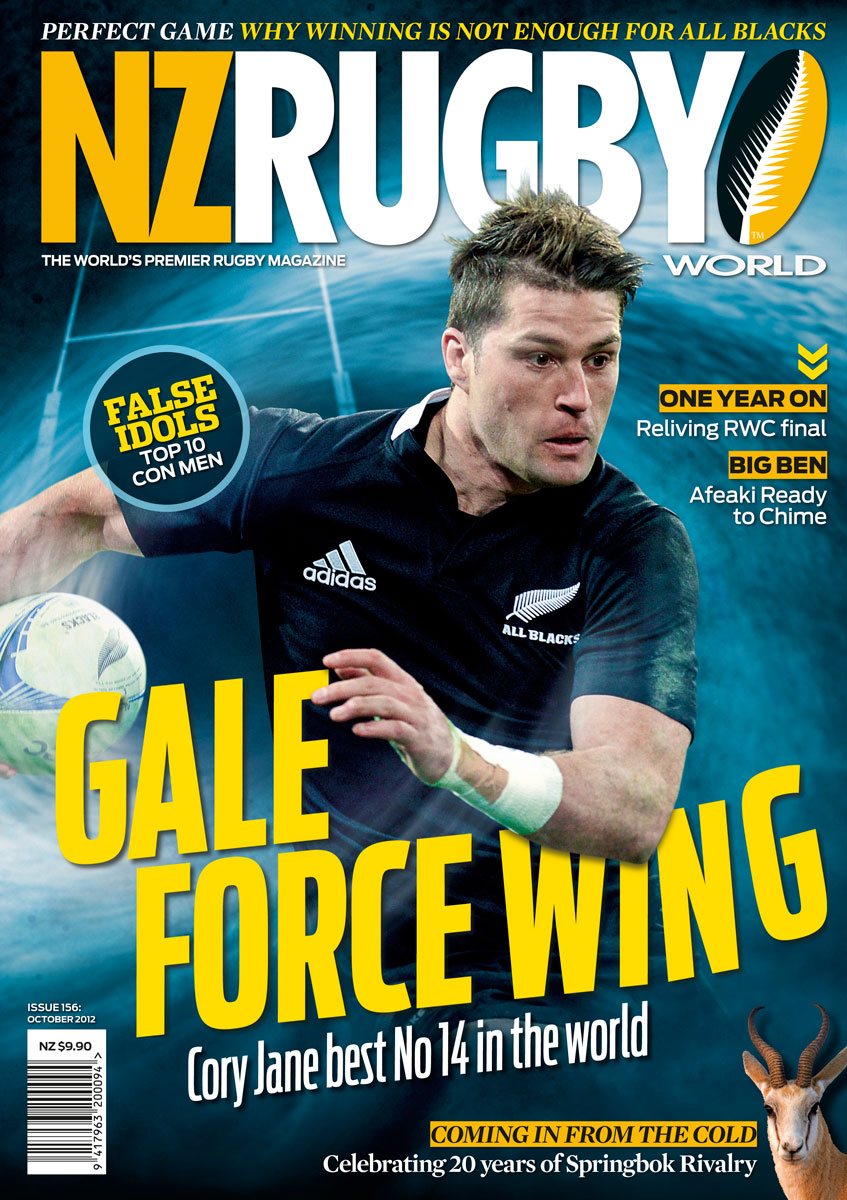 NZ Rugby World is the market leader in going beyond the mainstream agenda. It wants stories no one else has – but stories that have enduring value. It has become the voice of the national game – the market leader in quality analytical, colourful and humorous writing. The magazine has equal appeal to the 'rugby head', the elite playing fraternity and the regular 'man in the pub' hoping to sound knowledgeable among his peers. The content manages to span local, national and international subjects because the magazine's goal is to be as popular in Aberdeen as it is in Auckland.
Celebrity & Entertainment
WOMAN'S DAY
Bauer Media Group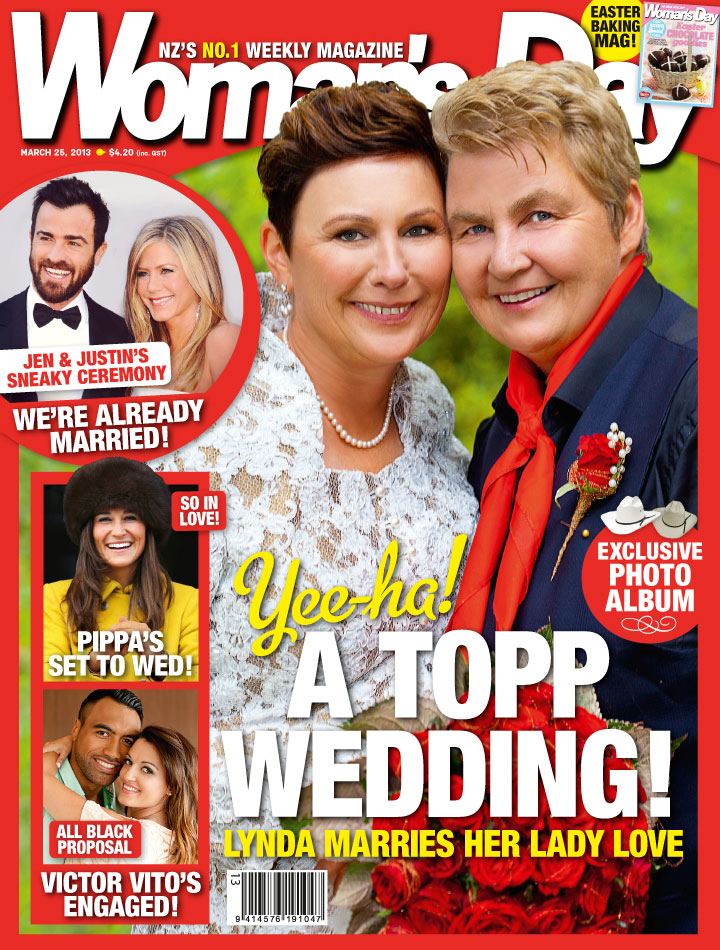 Woman's Day is the flagship of publisher Bauer Media, responsible for 42% of the company's circulation revenue. Editor Sido Kitchin, now in her second year at the helm, has reinvigorated the magazine and repositioned it as a warm, positive and consistent friend for her reader in an increasingly tough world. Her editorial strength saw her bring in the big exclusives last year – including Mike Hosking and Kate Hawkesby's wedding and the first interviews with both Anna Guy and Kylee Guy. Despite economic pressures and reduced contributor budgets, Woman's Day has enjoyed steady circulation and has strengthened its position as the market leader. While there has been much internal turmoil at the competitors, Woman's Day staffers have remained strong and loyal, enabling it to consolidate its lead. The team at the magazine know they have to keep offering readers the best content in a fresh and vibrant way, with plenty of surprises to keep them coming back for more.
Women's Interest
OHBABY!
OHBaby! ltd.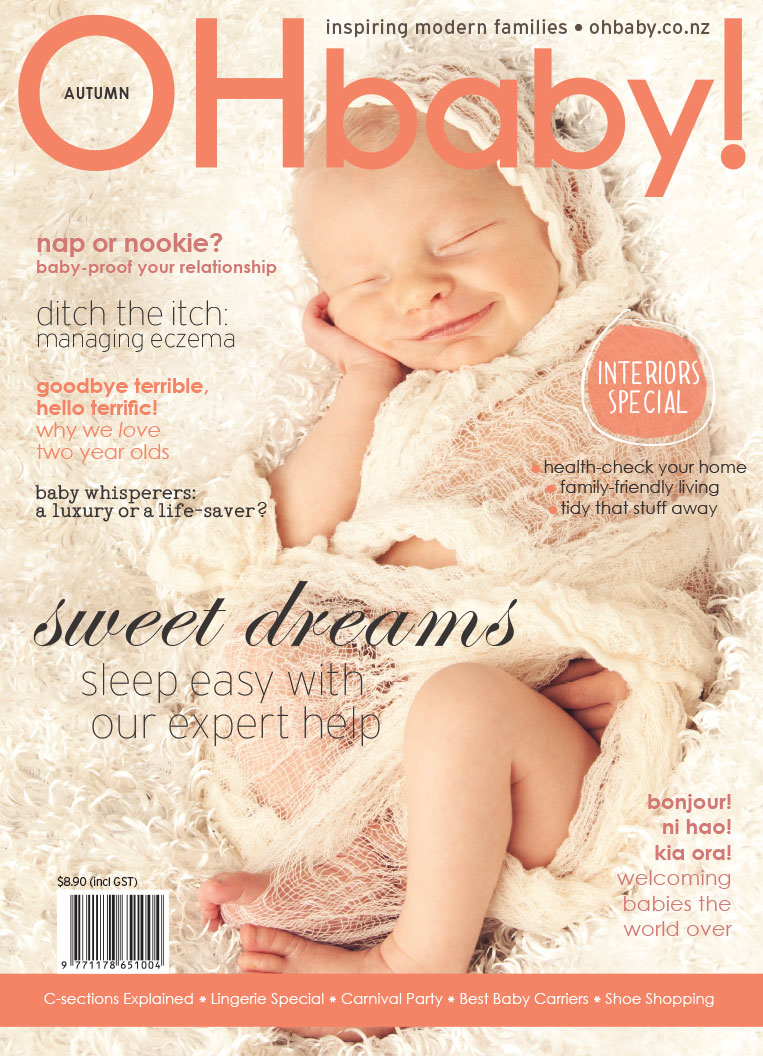 In 2012 OHbaby! changed its cover tagline to 'inspiring modern families', a catchy summation of the magazine's editorial vision. It is a classy, thought-provoking and beautiful publication that is kept by readers as a reference guide throughout their early parenting years. In the past year the magazine has been at the forefront of the publishing revolution, launching an interactive magazine. It is a testament to its hardworking team that in a difficult financial year for publishers, OHbaby! has shown growth across all areas – readership, subscriptions, retail sales and advertising revenue.
News & Current Affairs
NORTH & SOUTH
Bauer Media Group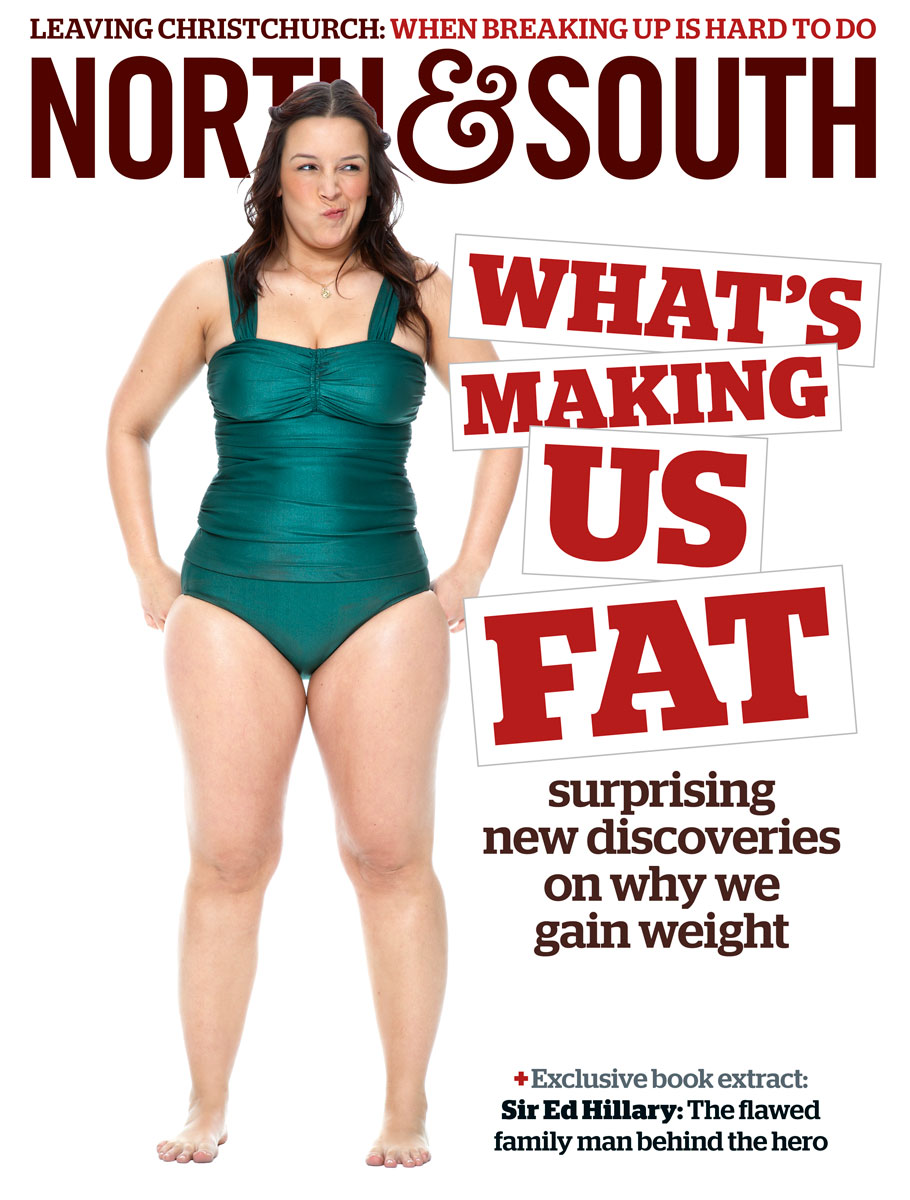 Despite the plethora of opinion-led blogs, free news sites and the so-called 'shrinking attention span', North & South's 2012 retail success (an 11% year-on-year increase and two sell-out issues) shows more readers want to be fully informed on the issues of the day by writers they trust. North & South remains a touchstone of New Zealand life.
Lifestyle
NZ LIFE & LEISURE
Fairfax Media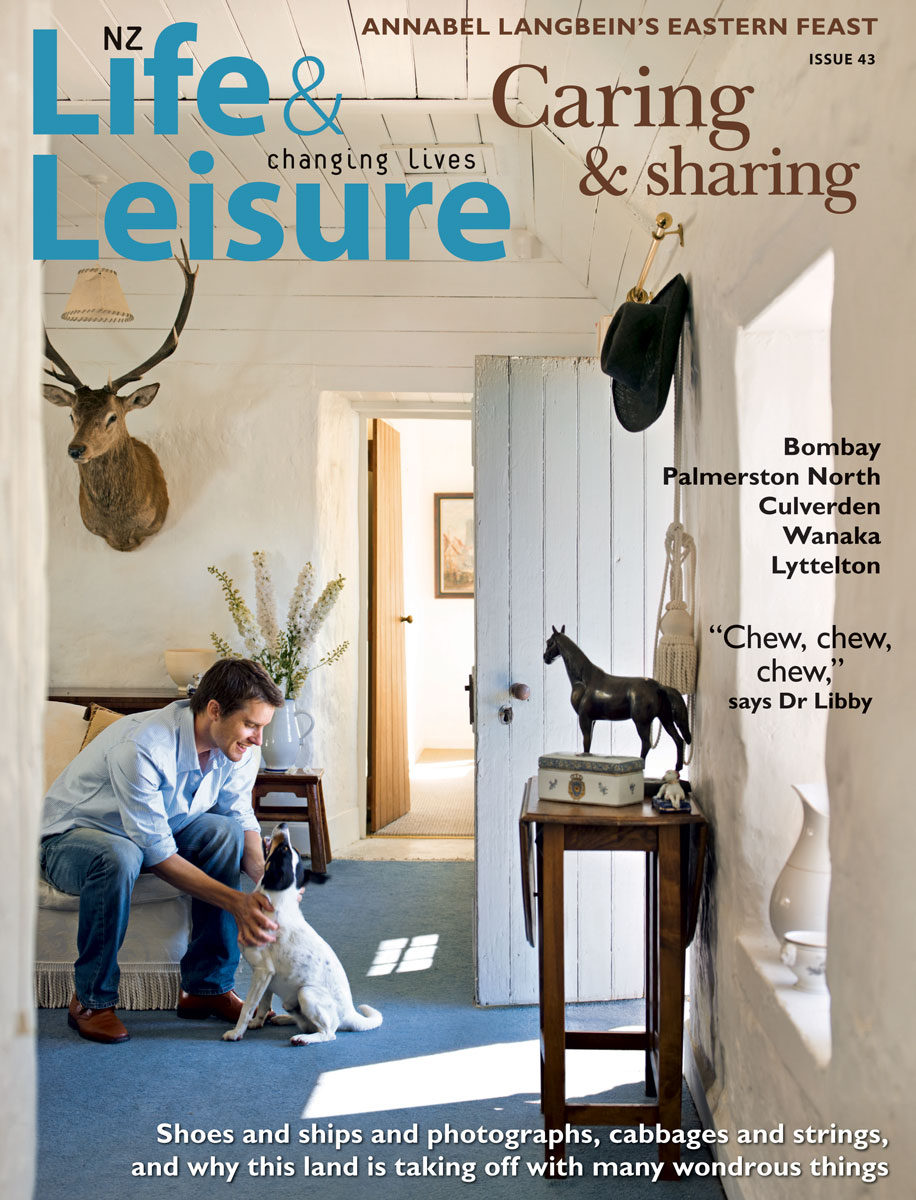 NZ Life & Leisure, New Zealand's leading lifestyle magazine, is all about inspiring New Zealanders. Each issue is filled with stories about people who make the most of what life has to offer and who are the creators of their own successes. The magazine tells of their hard work and how they overcome challenges. And above all it tells of their enjoyment in living life to the full.
Business & Trade
IDEALOG
Tangible Media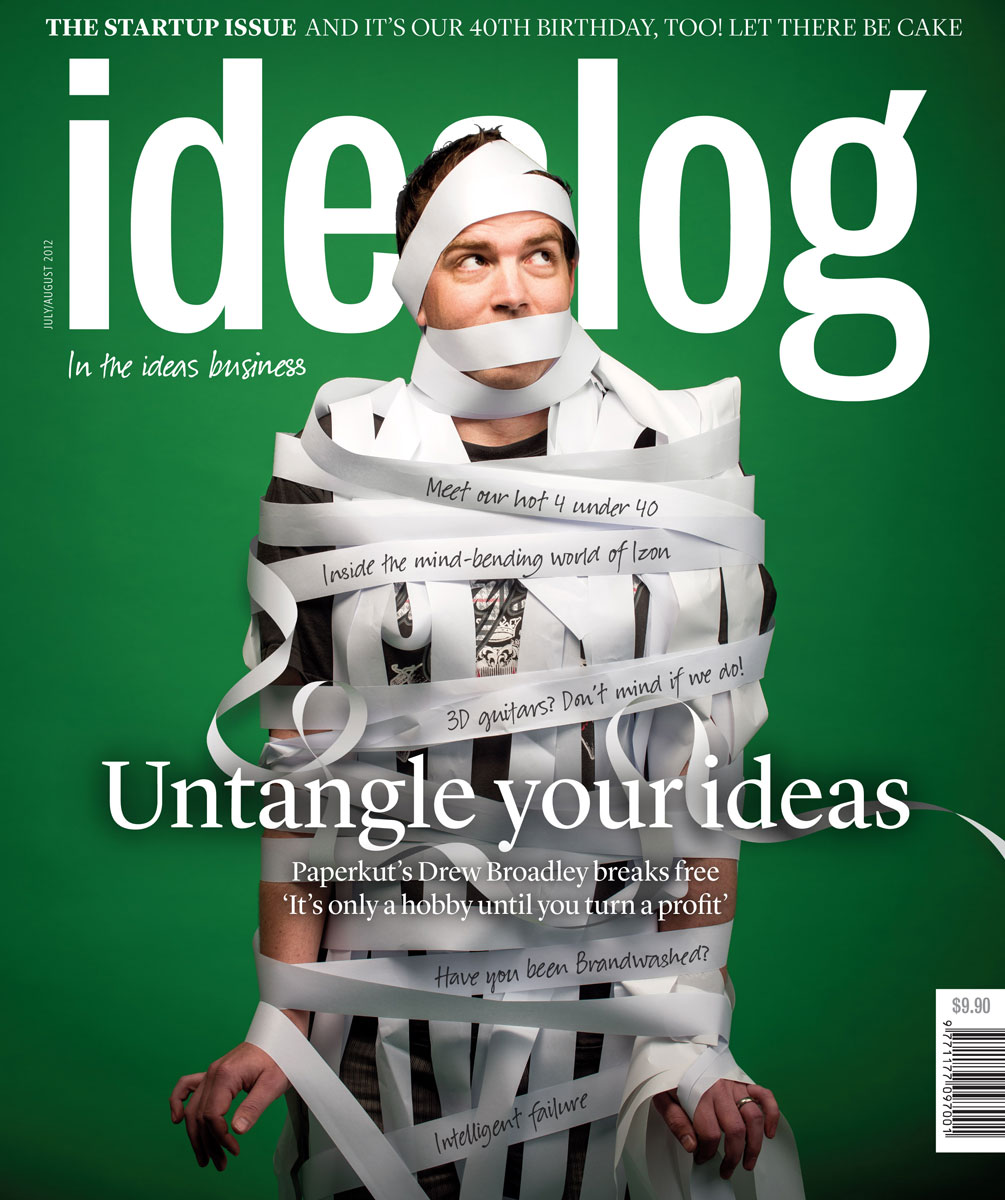 Idealog is one of the few, if not only, business magazines to grow its circulation and advertising base in the past few years. Now eight years old, the magazine has flourished, expanding into online, events, social media and video. One of the largest circulating business magazines in New Zealand, Idealog strives to produce high-quality, well designed and well researched content that is highly relevant to its target reader: the innovative entrepreneur.
Highly Commended
CELEBRITY & ENTERTAINMENT
Creme, APN
LIFESTYLE
HOME, Bauer Media Group
NZ House & Garden, Fairfax Media
Magazine of the Year
These publications demonstrated strong commitment to reader engagement, compelling design and solid commercial results.
Special Interest (circ. under 25,000)
NZ RUGBY WORLD
Tangible Media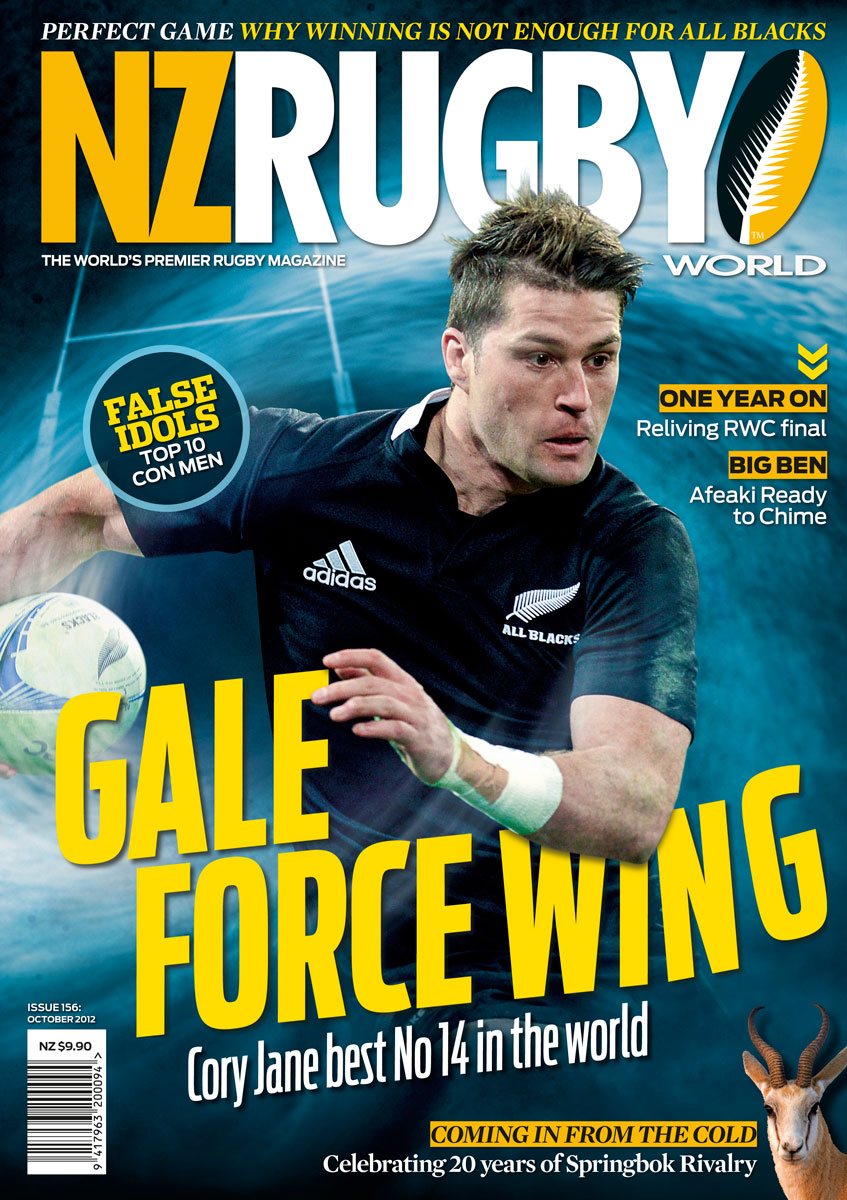 JUDGES' COMMENTS:
"Editor Gregor Paul's voice is clear, opinionated and authoritative, and he demonstrates his leadership as well as a phenomenal work rate in trailblazing stories. This, along with smart, snappy photo ops and clean layout and design, makes NZ Rugby World a seamless and significant publication."
Newstand (circ. over 25,000)
NZ LIFE & LEISURE
Fairfax Media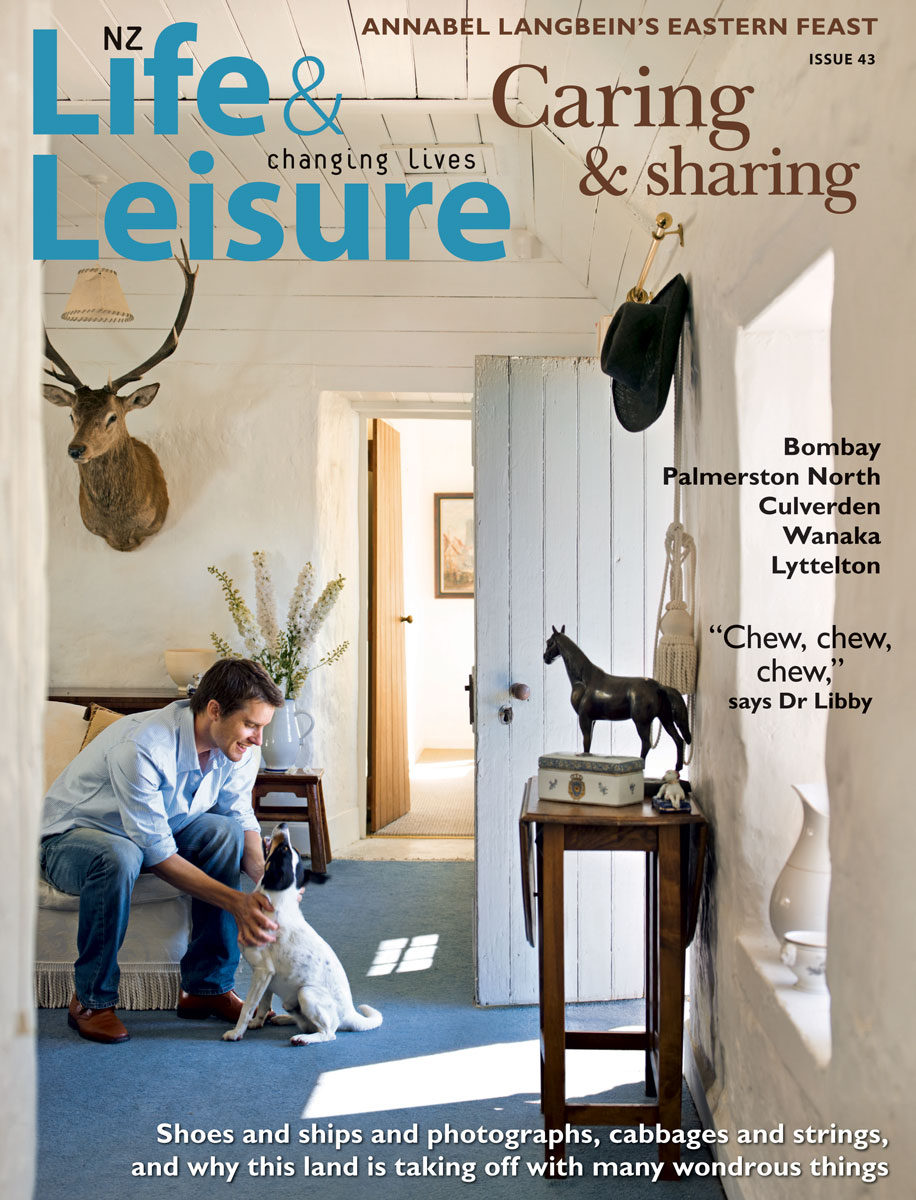 JUDGES' COMMENTS:
"A glorious feast of design, dreams, people and whimsy, reflected in admirable readership and circulation performance."
Business & Trade
IDEALOG
Tangible Media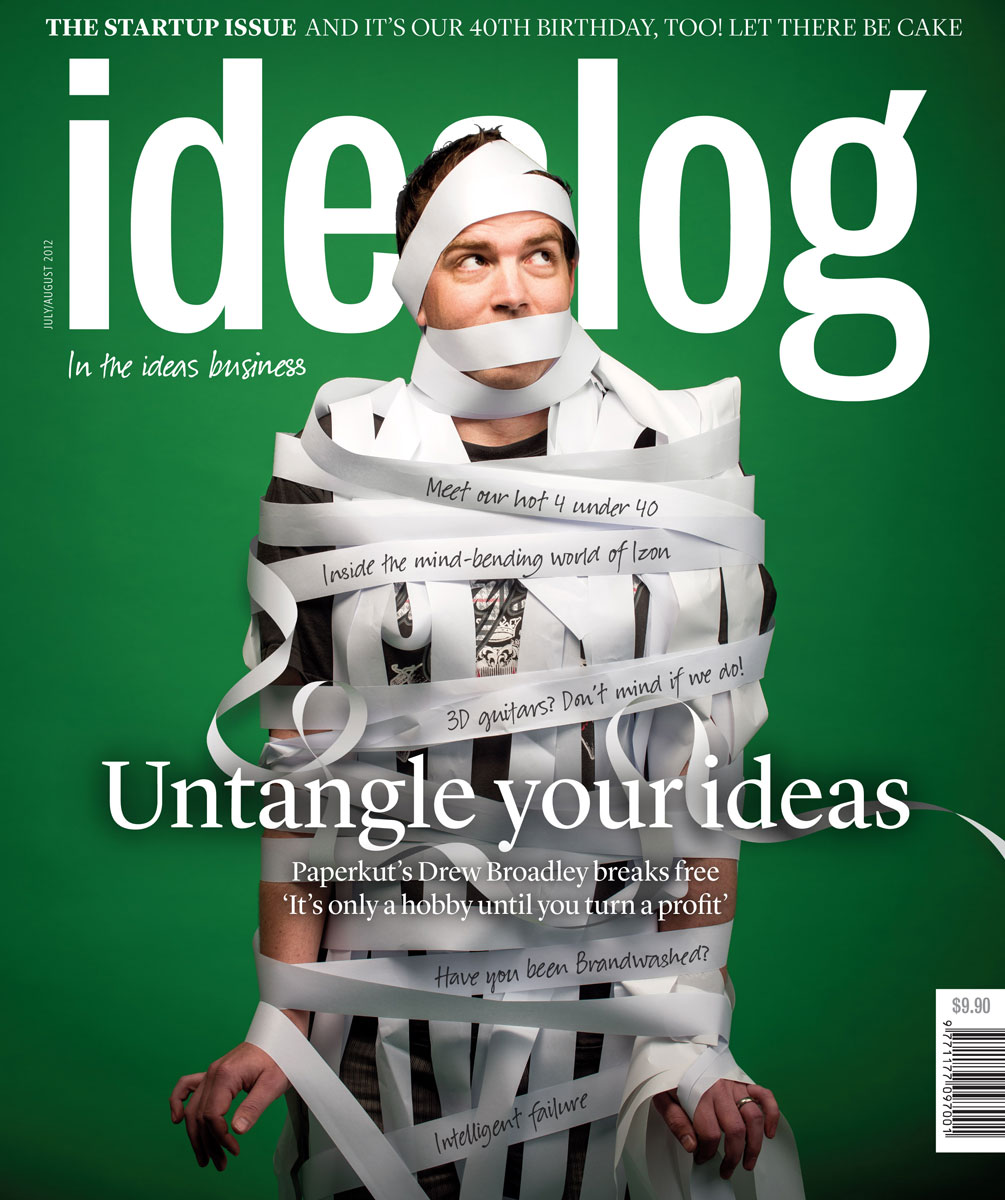 JUDGES' COMMENTS:
"A creative publication for creative business that practises what it preaches, and with cheeky fun. In a tight revenue climate, it has seen impressive growth. Outrageously clever and innovative."
Highly Commended
NEWSSTAND (OVER 25,000)
Woman's Day, Bauer Media Group