2018 Magazine Conference - Thursday 7th June 2018
May 22, 2018 - May 8, 2018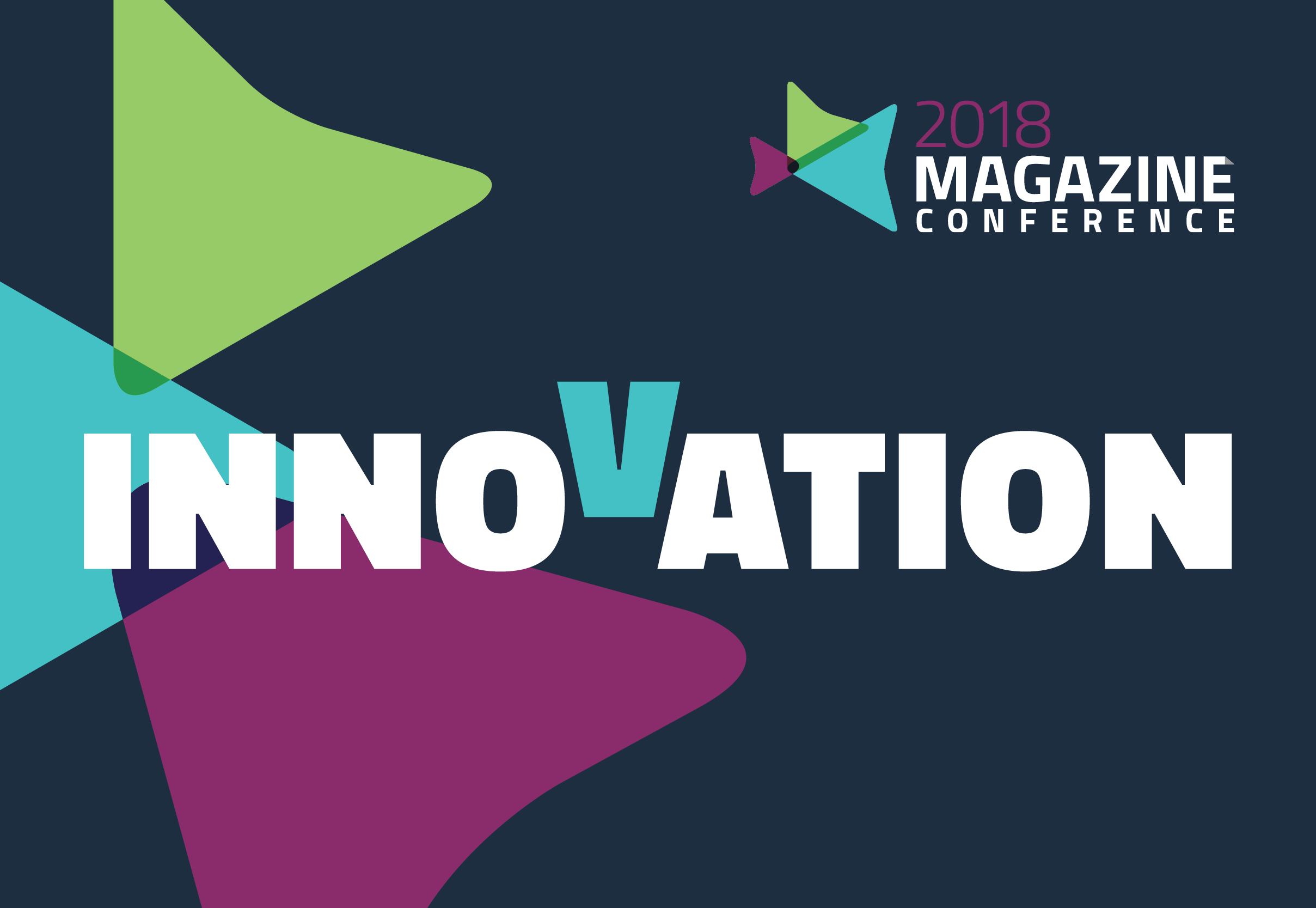 It's an ever-changing world out there in the magazine publishing industry. And there's no opportunity like the MPA Conference to gain game-changing insights.
This year's conference will be held from 1pm on Thursday 7th June 2018 at Bishop Selwyn Chapel in Parnell. Discounted tickets are available for MPA members, and each ticket includes a FREE copy of the Innovation in Magazine 2018-2019 World Report (valued at $250 NZD)
Ticket Prices
MPA Members: $175 per person
Group Discount: (5+ tickets @ $150 per person)
Non-Members: $275 per person
Group Discount: (5+ tickets @ $250 per person)
Please note: all prices are exclusive of GST.
The 2018 MPA Conference promises a picture of the industry's future from those best placed to predict it. Our first two sessions feature international publishing and strategy heavyweights John Wilpers and Colleen Ryan.
Session 1: John Wilpers – International Keynote Speaker
What's Over the Page? The future of the magazine media industry
As an author of the FIPP Innovation in Magazine Media World Report, John Wilpers understands the challenges facing the magazine media industry like few others. He also sees first-hand the breathtaking, groundbreaking, out-of-the-box and downright off-beat thinking that's rising to meet these challenges. His presentation will cover the following three areas:
How do you make money in magazine media these days?
An overview of the most creative things we're seeing in print today
What will the future look like in 5 years?
Session 2: Colleen Ryan – Head of Strategy, TRA
A Culture of Success: Understanding the role of culture in media consumption
Colleen has numerous skills and formidable strategy knowledge, but her most remarkable talent seems to be rising to the top of her chosen fields. Colleen believes nothing is more representative than culture on the way people view media – and that trust, authenticity and reputation will only become more important in future. Her presentation will explore how publishers can use culture to command a premium.
The 2018 MPA Conference promises a picture of the industry's future from those best placed to predict it. Our Publisher Panel features a variety of movers and shakers, each discussing their own approach to creativity and innovation and what they've achieved as a result.
Publisher Panel
Facilitator: Sarah Henry, Editorial Director NEXT/Good Health/Food/Custom and Content Marketing Bauer Media
Panel participants:
James Frankham – Director, Kowhai Media
Ben Fahy - Editorial Director/Publisher, Tangible Media
Sharon Newey – Editor, Habitat magazine and Habitat by Resene website
Michael Fuyala – Head of Digital, Bauer Media (TBC)
James, Ben, Sharon and Michael will share the innovative ideas, stratetegies and philosophies that have shaped their businesses. Together with facilitator Sarah Henry, they will discuss the reasoning behind their choices, the results they have already seen, and what they anticipate for the future. Finally, the panel will explore the wider use of innovation in magazine media.
Beyond the buzzword, what does innovation look like in an industry-wide context?
Just how much difference can it make?
How far can ideas be taken?