Your opportunity for time with an expert - Learn to lead our evolving media world
June 2, 2016 - June 10, 2016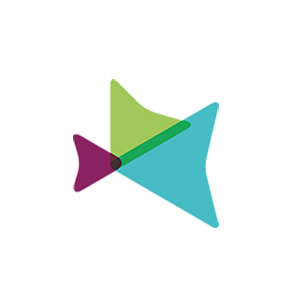 Magazine media is evolving. Fast.
To keep up, we need to learn to use all platforms available to engage with our audiences. We have to be more savvy with how we maximise technology, and we need to get our heads around the phenomenon of convergence.
Few people are more experienced in these areas than Romney Whitehead, former Head of Platforms at NET-A-PORTER.
The MPA are thrilled to announce that Romney is heading to our shores to share her extensive knowledge at our annual Magazine Conference on 26th May. We've also arranged a series of exclusive MPA sessions, giving our members the opportunity to work directly with Romney.
With options to work one-on-one or in small group sessions, Romney will help you gain the upper hand in the race towards convergence.
Converge with Romney, and emerge with new knowledge and ideas for your business.
There are a number of ways you can make the most of Romney's experience, from small group sessions to one-on-one time to work specifically with your business requirements.
Book your time with Romney here.

Group Sessions - Thursday 2nd June
8.30 am – 12.30pm, Digital Asset Management (DAM)
This session will cover:
The basics behind the world of Digital Asset Management (DAM).
The tools you need to assess your business requirements and decide if you need a system.
The benefits of implementing DAM, the process and workflow behind it, and a high level strategy to work from.
1.30pm – 5.30pm, Creative Operations – How to build successful brand platforms across channels
This half-day session will look at some of the challenges omnichannel marketing presents to brands, and explore how to mitigate them.
Cost per person per session is $175, or attend both sessions for $315.
Click here for more information about the Group Sessions.
Minimum and maximum numbers apply. Morning and

afternoon

tea will be

provided

. Venue

TBC

, Central Auckland.

Masterclass - One on One Publisher Session
Bring your team together for a one-on-one masterclass session with Romney Whitehead, working directly with your business requirements.
$525 per 2 hour masterclass.
A pre-masterclass brief must be completed to provide Romney with background information, including an outline of specific areas of discussion so you can make the most of your time with her.

Full Day Consultancy
Romney is available to consult exclusively to MPA members on any area of your business.
$2,000 per day.
Once booked, Publishers will be put in direct contact with Romney to plan their day and ensure the required outcomes are achieved.
Romney Whitehead - Leading the world of content-led media convergence
With five years at The NET-A-PORTER group and nine before that at BBC Worldwide, Romney has always been at the leading edge of technology enabled media.
She was at NET-A-PORTER when famously, in 2014, they launched a print magazine product as an extension of their content-led e-commerce business model.
You'd be hard-pressed to find anyone with better experience than Romney in understanding how digital, print and social platforms converge – as well as how media and retailing can combine.
Romney's area of expertise is not limited to the topics outlined in the Group sessions. The MPA is happy to discuss how Romney's breadth of experience can be of benefit to your business. Romney is available for masterclasses and consulting 3rd-10th June. Please contact the MPA for times. All sessions and consulting to be booked directly with the MPA. All costs exclude GST.