Resuscitating North & South
6 Apr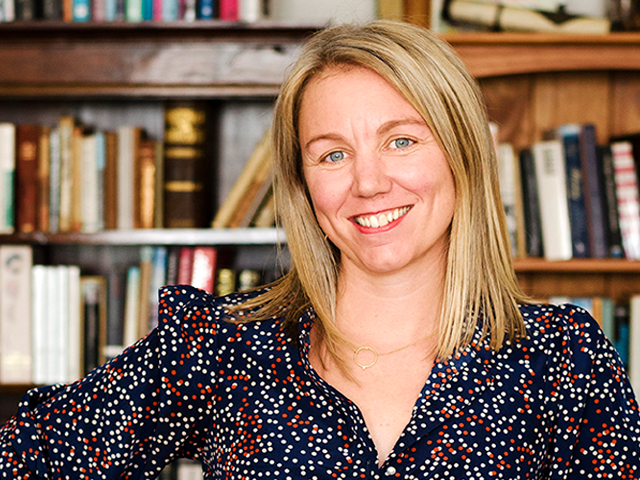 Five issues in, and new North & South editor Rachel Morris is finally starting to feel she's editing her magazine.
"For the last few issues I've been able to focus on getting the magazine where I want it," she said in an interview with the MPA last week. "I have stories to choose from; stories that have taken longer to research, that have been gestating for a while. Each issue is getting better."
Morris was lured back from Washington last year to help resuscitate North & South, after it was closed in the Bauer shut down. She was born and raised in New Zealand, but forged a remarkable journalism career in the US, studying at Columbia University and working on a series of prestigious titles.
Her vision for North & South is aspirational– "I want it to deliver complex stories in beautiful, compelling way so they appeal to a mass audience, not just the elite", she says. "I want to capture the full scope of how interesting it is to live in New Zealand." Her early days on the job, though, were more about the nuts and bolts of magazine publishing.
She started work in quarantine at Auckland's Pullman hotel, working long hours on a laptop, doing endless Zooms. There were few stories in the pipeline, the magazine was in the middle of a major redesign, and new independent publishers Konstantin Richter and Verena Friederike Hasel were starting from scratch with none of the comfortable production/marketing/support infrastructure of the Bauer behemoth.
Morris had long phone conversations with previous editor Virginia Larson (now editor of KiaOra) and former deputy Joanna Wane "They were so generous in helping us figure our how to get the magazine up and running."
Morris's last US role was as founding editor of Highline, the Huffington Post's classy online magazine. It was, she says, a sharp learning curve in how the internet works – and "great fun". She thought she might never again work on a print-only title.
And then, just as she was contemplating a return to NZ, she got the North & South job offer. North & South has little digital presence, but Morris says she's loving the deep connection the title has with its readers – "it's got its own ecosystem, a deep core of people who care about it". The website, she says, will be Phase Two.
Meantime, she's concentrating on getting the print magazine content just right – or as right as she can within her budget - seeking feedback from readers, tweaking, experimenting,
The first issue under her editorship relied heavily on illustration, but Morris is reintroducing photography, including photo essays – the April issue has one on Auckland dairy owners – and local photographers are lining up to contribute. Morris says readers are positive about strong local stories, like a recent piece on the impact Rocket Lab is having on the Mahia community, and surprisingly opinionated about things like design, type size, paper stock. Subscriber numbers, she says, are "ahead of what we'd projected they would be by this point."
North & South no longer has its prize-winning staff writers Donna Chisholm andMike Whie )although Chisholm remains a contributing writer), but Morris says she's "blown away" by NZ's freelance writing talent: "the average quality of freelance writers here is higher than in the States –possibly because it's a small market and only the very best survive."
Despite witnessing the closure of some iconic US magazines, Morris remains a "hopeless optimist" about the future of longform journalism.
She thinks the temporary closure of titles like North & South and the Listener sparked a heightened awareness of their importance, and Kiwis are now more prepared to support them through subscriptions and sales.
"Journalism like this is important and I love it, but there is always the reality of the economics."
"You've just got to keep trying, everything you can, to make it work."